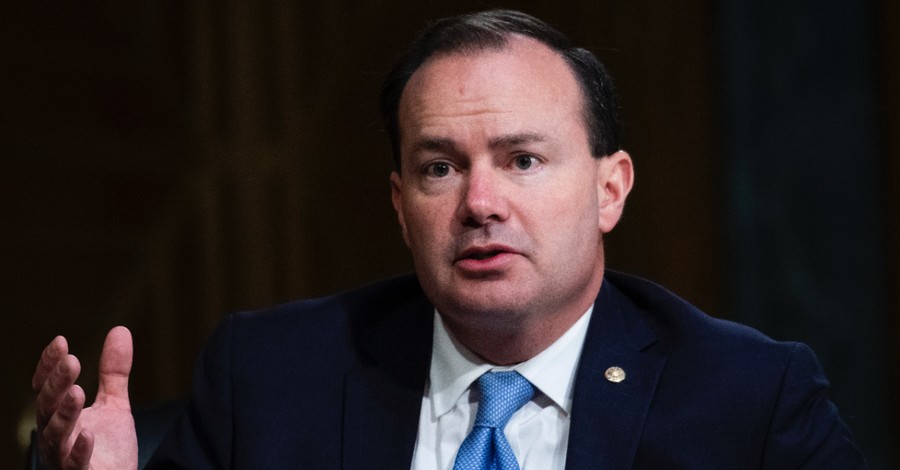 During a panel discussion sponsored by the International Center for Law and Religion Studies
on Tuesday, Senator Mike Lee (R-Utah) argued that religious freedom has thrived in the United States because "we are a nation of heretics."
Lee was one of several guest speakers at the event called "Fulton, Pavez, and the future of Religious Freedom in the Americas," which centered on two religious freedom cases.
"In a country like ours, in the United States of America, basically everyone falls into this [religious minority] category in one way or another, at one time or another," Lee said as he discussed how unjustified governmental force could undermine the religious freedom of religious minorities.
"One of the reasons why religious liberty has been able to flourish here is because we are a nation of heretics. We were founded by heretics, and we breeded (sic) more heretics," the senator asserted. "And I am one of them, and I am proud to be one," Lee, who is a member of The Church of Jesus Christ of Latter-day Saints, quipped.
"That's how you foster religious freedom. You learn to respect heresy. Because people have a right to believe and worship and otherwise exercise their religious freedom in the manner that they deem fit."
In an interview with The Christian Post regarding his comments on fostering religious freedom by accepting heresy, Lee was asked how he believes the rising number of religious "nones" in America could impact religious freedom.
Lee responded, noting that he believes it is "important to outline" religious liberty from the beginning "and agree that we're going to defend it, agree that the principle needs to be defended, regardless of its popularity."
"As religious people, he continued, "those of us who are religious, [we] also have to understand that as more people count themselves among the non-religious, we become as a group even more of a minority. Each one of us, who belongs to a different sect of purported heretics, becomes even more heretical."
Lee then noted that it is important to "stake out" the principle of religious freedom early because "beliefs that are mainstream generally don't have to be litigated because generally, government will defer to those because governments don't want to run afoul of what the majority of people think."
At Tuesday's event, panelists discussed two major religious freedom cases, Fulton v. City of Philadelphia and Sandra Pavez v. Chile.
In Fulton v. City of Philadelphia, the U.S. Supreme Court unanimously ruled that Catholic Social Services cannot be excluded from its foster care program because the group would not place children with same-sex couples due to their religious beliefs.
Sandra Pavez v. Chile centered on Sandra Pavez, a Chilean religion teacher, who was fired from Cardenal Antonio Samoré Municipal School in 2007 for entering into a same-sex relationship.
Pavez took legal action, but the Chilean high court ruled in favor of the school in 2008. The former teacher later appealed to the Inter-American Court of Human Rights, which heard arguments in March.
Photo courtesy: ©Getty Images/Pool
---
Milton Quintanilla is a freelance writer and content creator. He is a contributing writer for Christian Headlines and the host of the For Your Soul Podcast, a podcast devoted to sound doctrine and biblical truth. He holds a Masters of Divinity from Alliance Theological Seminary.
---
---