Milton Quintanilla
| Contributor for ChristianHeadlines.com
| Wednesday, February 10, 2021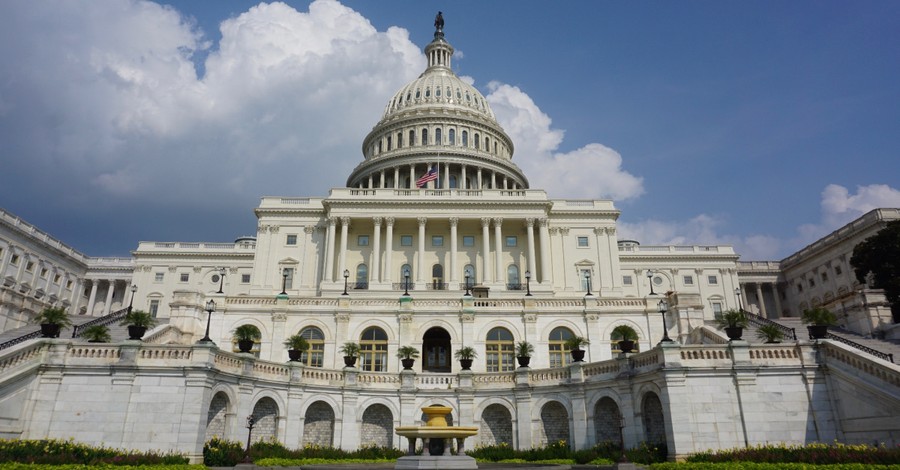 On Tuesday, the U.S. Senate voted to proceed with former President Donald Trump's second impeachment trial, which will continue at noon on Wednesday.
According to CBS News, the majority of Senators voted to place Trump on trial in a 56-44 vote, with 6 Republicans voting alongside all 50 Democratic Senators. While Trump's attorneys tried to assert that it is unconstitutional to impeach a former president, their arguments were ultimately rejected by the Senate.
Regardless of the vote, Trump's acquittal remains likely as 17 GOP Senators are required to vote with Democrats to impeach him. Last month, the House impeached Trump on Jan 13., during his final week in office.
He faces one article of impeachment "for "incitement of insurrection" for allegedly inciting violence in a speech in a "Save America" rally moments before the attack on the U.S. Capitol on Jan. 6.
During day one of the proceedings on Tuesday, the question of whether the Senate has the authority to impeach a former president was raised as a central focus. Trump's attorneys and House impeachment managers were provided two hours each to present their respective cases before the Senators.
The House managers, which consists of nine Democrats, began the hearing with a video montage of the events leading up to the U.S. Capitol, including footage of the attack itself. The video was placed together with Trump's rally speech, as he told his supporters to "fight like hell."
After the video concluded, Representative Jamie Raskin, the lead impeachment manager, contended that Trump's behavior is evidence of an "impeachable offense."
"You ask what a high crime and misdemeanor is under our Constitution. That's a high crime and misdemeanor," Raskin argued. "If that's not an impeachable offense, then there is no such thing."
The House managers also asserted that postponing the trial creates a "January exception" in which former presidents would avoid accountability for their actions because they were leaving office.
On the other hand, Trump's attorneys insisted that the trial was unconstitutional since Trump was no longer president.
David Schoen, one of the former president's lawyers, contended that that constitutional theory presented by the impeachment managers is "radical" and "unprecedented," while warning that the same impeachment scenario could take against future elected officials after their terms in office have been completed.
"They're willing to sacrifice our national character to advance their hatred and their fear that one day, they might not be the party in power," he said.
Trump's impeachment is scheduled to continue on Wednesday, as the Democratic managers will be given eight hours to present their case in convicting the 45th President.
Both sides will be given two days to make their arguments before the Senate takes possible witnesses into account. Senators will then continue to meet until a final verdict is made.
Photo courtesy: Quick PS/Unsplash
---
Milton Quintanilla is a freelance writer and content creator. He is a contributing writer for Christian Headlines and the host of the For Your Soul Podcast, a podcast devoted to sound doctrine and biblical truth. He holds a Masters of Divinity from Alliance Theological Seminary.
---
---