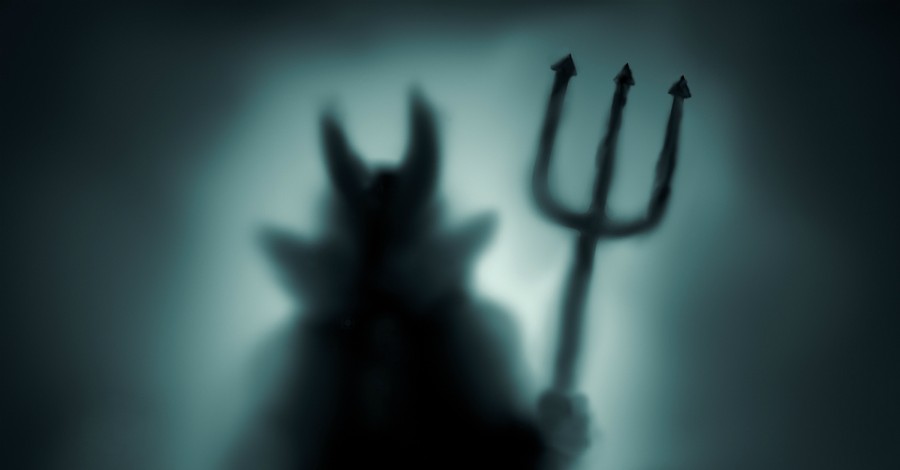 A man identified as a Satanist, thanked progressive Christians on TikTok, asserting that they are "what the world needs right now".
Kevin X Bivins, who is shown wearing red contact lenses while being in a red illuminated room, explains how he and progressive Christians both call for "massive amounts of change" regarding religion.
"I am here to thank you Christians, progressive Christian for your assistance in this fight against misinformation", he said at the start of the video. "If you believe in God, I support you, however, believe half of what you see and believe nothing of what you hear," he asserted.
Bivins noted that he has met a "wave of Christian people" on the popular video-sharing platform and that he has "found favor among them."
"Progressive Christians are what the world needs right now," he asserted in the video.
"We both agree that religion needs massive amounts of change. Between your flogged Bibles, asinine ideals, and just outright misinformation, we've had enough," Bivins concluded.
Multiple Christians, however, created reaction TikTok videos to Bivins expressing their disagreement with him.
One TikTok user reacting to Bivins' video wrote the following in her video: "When a literal DEVIL WORSHIPPER likes Progressive Christianity, you know it's not real Christianity and it's not biblical."
Another user, Aaron Lange, is shown laughing and shaking his head at the Satanist TikToker.
"You know progressive Christians aren't true Christians when Satanists agree with their scriptural and political ideology of destroying and perverting God's Word," Lange wrote.
Bivins, who has over 48,000 followers on Tik Tok and is ironically following 666 accounts, has multiple videos featuring satanic imagery, witchcraft, and anti-Christian arguments.
In one video on Thursday, a woman encouraged Bivins to look up "what the fall of Lucifer aka Satan actually entails". In his response, Bivins tells her to "shut the f*ck up" while pointing that Christians have underestimated Satan's strength since he is known as the Adversary while also being "in constant conflict with God."
He also noted that God uses Satan in the Bible to accomplish His purposes.
God "is literally giving him permission to do evil," he explained.
"You people are weird! That wasn't even a checkmate, I just don't like you", Bivins concluded.
Photo courtesy: ©GettyImages/CasPhotography
---
Milton Quintanilla is a freelance writer and content creator. He is a contributing writer for Christian Headlines and the host of the For Your Soul Podcast, a podcast devoted to sound doctrine and biblical truth. He holds a Masters of Divinity from Alliance Theological Seminary.
---
---