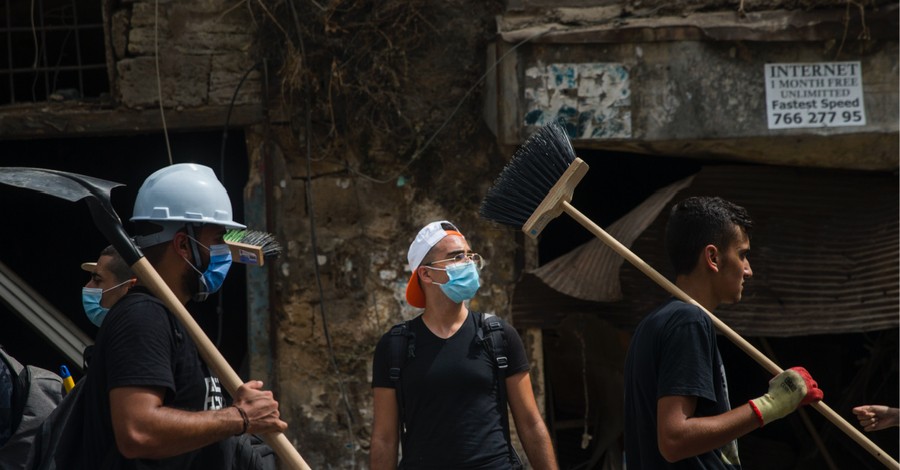 ---
Evangelical humanitarian aid organization Samaritan's Purse has responded to the current crisis in Lebanon after a large-scale explosion rocked the capital city of Beirut on Tuesday.
At the time of this writing, the Beirut blast has killed over 100 people, left at least 5,000 injured and at least 300,000 people without a home.
"The country and the people are devastated," said Samaritan's Purse President Franklin Graham on Facebook. "Please pray for the families who lost loved ones and those who have been most impacted by this horrible incident."
According to Samaritan's Purse, they will be working with a Beirut based church partner in bringing relief to the Lebanese people such as offering emergency food, shelter and medical care.
The explosion comes at a time where Lebanon has been financially affected from the COVID-19 pandemic.
"It's just devastating. It's completely unfathomable. We've never had anything like this before even in the civil war [1975-1990] in Lebanon," the church partner said.
As Christian Headlines previously reported, this is the worst explosion the country has ever seen.
Graham mentioned that he spoke with Lebanese-born evangelist Sami Dagher, who founded Karantina Alliance Church in Lebanon. Dagher, whom Graham considers "a dear friend," also spoke at Billy Graham's funeral.
"I talked with Sami yesterday, and the church, its Bible school and its offices have a lot of damage" Graham noted. "Would you join me in praying for Sami and the Karantina Alliance Church today?"
Sami Dagher's son-in-law, Milad Dagher who oversees several Alliance Churches in Lebanon, noted how its members were praising God despite the church being damaged by the explosion.
"The stories I hear are little miracles here and there, every one with a special way God put His hand of protection on them," Dagher told the Billy Graham Evangelistic Association (BGEA).
One particular case involved how church members decided to move their prayer meeting online this week because of COVID-19. Unbeknownst to them, the home where their in-person prayer meetings were held was destroyed by the explosion.
"I got some pictures that made me cry today, as I looked at how different churches have also come alongside us to help," he said. "I'm overwhelmed with the magnitude of how many people are praying for us."
Dagher also gave specific prayer requests that believers can use in interceding for Beirut at this time.
Pray for Christians in Beirut - "Pray for the churches as they mobilize to help and to share the Gospel with those that are around us."
Pray for Lebanon's Leaders - "Our country has been going through a lot of financial difficulty even before this one. The resources are very scarce [and] the political divisions of the country have made it hard."
Pray for Those Who Lost Loved Ones - "They need the comfort of the Lord and the hand of the Lord on their lives."
Pray for Medical Needs - "Some hospitals have closed down in the area because they have been destroyed. … The hospitals are full. There are a lot of people who have suffered injuries."
Pray for the Spread of the Gospel - "Pray that the Lord would touch lives and change lives and Christ's name would be known and the Gospel would be known."
Related:
Massive Explosion in Lebanon Leaves at Least 100 Dead, 4,000 Injured
Photo courtesy: ©Getty Images/Daniel Carde/Stringer
---
Milton Quintanilla is a freelance writer. He is also the co-hosts of the For Your Soul podcast, which seeks to equip the church with biblical truth and sound doctrine. Visit his blog Blessed Are The Forgiven.