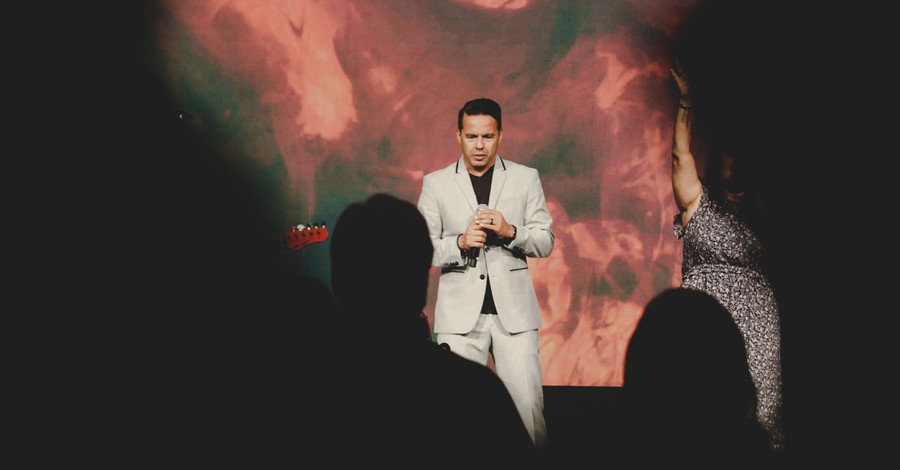 ---
In an interview with Premier Christian News, megachurch pastor and White House faith advisor Samuel Rodriguez explained that President Trump has given faith leaders "more access than any other president in American history" when it comes to offering input for future policies.
"We can meet with this president on a monthly basis, and I don't mean for five minutes, and I don't mean with his chief of staff. I mean with the president, and the president listens", he explained.
"The President has given more access to the evangelical community than any other president in American history, arguably, without a doubt," Rodriguez continued. "And what we talk about later on becomes policy. That's how I know it's not hype. It's not patronizing. It's not a political gimmick. It's not a pat on the back when we have conversations."
In 2017, Rodriguez recalled how during a dinner with Trump and the White House Evangelical Board, he spoke with Trump's son-in-law, Senior Advisor Jared Kushner, about his desire for racial reconciliation and criminal justice reform.
He shared that the conversation with Kushner would later lead to the signing of the bipartisan law, The First Step Act, in December 2018.
The First Step Act offers reforms to federal prison and sentencing laws in reducing recidivism, while also decreasing the population of federal inmates.
"I said let's look at the way that we sentence African-American young men in a way where their white counterparts got away for a nickel bag of marijuana back in the day, and then they're still in jail. It's not right," Rodriguez recalled.
"So we looked at that, and that became law," he added. "That conversation inevitably became a piece of legislation that the president signed, and a number of African-Americans that were incarcerated have been released."
"It's not hype. It's actually our conversations are becoming productive outcomes, fruitful for the greater good," he contended.
When asked how he would rate Trump's presidency, Rodriguez gave him an eight out of ten. He added that while he disagrees with Trump's rhetoric and tweets, he lauded the president on policy, especially when it affects people of faith.
"A tweet can't stop my destiny. A tweet doesn't impact my religious liberty. A tweet does not address a baby in the womb in the third trimester, but a policy does," Rodriguez argued.
He explained how those policies can affect Christian values, including their ability to preach the gospel and their contention for the sanctity of human life.
"There are values that drive me," Rodriguez told Premier Christian News. "I'm 100 percent pro-life, 100 percent pro-religious liberty and 100 percent pro-biblical justice. So these tweets, I mean, on occasion, they're troublesome to me, but they're not policy."
"A policy is much more dangerous than a tweet. A policy can impact my children and my children's children," he asserted.
In closing, Pastor Rodriguez called for U.K. Christians to pray for the U.S. church's response to the outcome of the 2020 presidential election.
"Pray that this election does not harm the church," Rodriguez stressed.
"The church can't be divided. We cannot let our political affiliation cancel our prophetic assignment. Our primary assignment is to advance the gospel of Jesus to preach Christ."
Pastor Samuel Rodriguez is the Senior Pastor of New Season Christian Worship Center in Sacramento, California and is also the president of the National Hispanic Christian Leadership Conference. He currently serves as a member of the White House Evangelical Advisory Board and has advised past U.S. presidents Barack Obama and George W. Bush.
Photo courtesy: Rev Samuel Rodriguez Facebook
---
Milton Quintanilla is a freelance writer. He is also the co-hosts of the For Your Soul podcast, which seeks to equip the church with biblical truth and sound doctrine. Visit his blog Blessed Are The Forgiven.