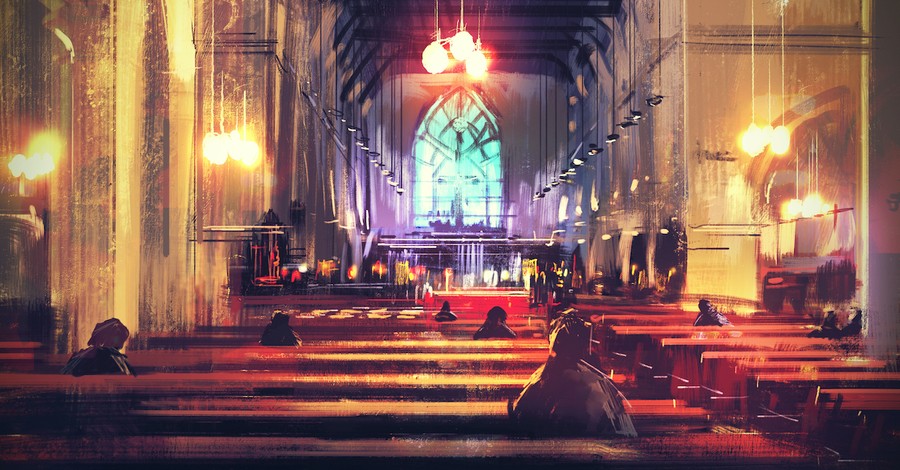 The future of the Episcopal Church seems bleak as plummeting membership numbers may ultimately lead the denomination to close its doors for good in the next few decades, The Christian Post reports.
Rev. Dwight Zscheile, an Episcopal priest and professor, told ChurchLeaders that the future is "dire" for the denomination and he predicts the denomination will cease to exist "by around 2050.
"The overall picture is dire. Not one of decline as much as demise within the next generation unless trends change significantly," Zscheile said.
At this rate, "there will be no one in worship by around 2050 in the entire denomination." he continued.
Zschelie also explained that while offering pledges have increased, "the fact that fewer people are giving more money is not a sustainable trend over the long term."
According to a demographic analysis by researcher Ryan Burge, approximately 55 percent of U.S. Episcopalians are age 60 and older, which is the highest average age of the largest 20 religious traditions nationwide.
Burge told The Holy Post podcast in a recent episode, that the Episcopal church will be dead in two decades. He noted in a subsequent blog post "Episcopalians Are in Trouble" that while the denomination might not die out completely, it will likely be "vastly diminished" and on "life support."
"A terrifying reality emerges" when looking at the mode as opposed to the average age," Burge wrote. "The modal age of an Episcopalian in 2019 was 69."
By 2040, Burge estimates the Episcopal Church could see membership numbers as low as 0.7 percent of the U.S population, half of its current size. Currently, 14 percent of professing Episcopalians are parents of children under the age of 18.
According to The Christian Post, as the Episcopalian denomination began to lean in a more progressive direction – including the 2003 appointment of openly gay bishop, Gene Robison – many conservative congregations have left.
The church had also been hollowed out by increasing secularization in areas where liberal religious traditions are prominent.
In 1960, the denomination was reportedly at its peak with approximately 3.6 million Americans identified as Episcopalian. According to a 2018 report by The Episcopal Church's Office of the General Convention, membership numbers have dropped to 1.676 million.
In 2009, regular worship attendance was approximately 724,000. By 2019, however, attendance decreased to 579,000 on an average Sunday, a nearly 25 percent drop over a decade.
Rev. Canon Neil Elliot offered a similar sentiment for the Anglican Church of Canada during a November 2019 presentation before the Council of General Synod. According to Elliot, the Anglican Church in Canada may cease to exist by 2040 due to a sharp decline in membership.
Photo courtesy: ©GettyImages/GrandFailure
---
Milton Quintanilla is a freelance writer and content creator. He is a contributing writer for Christian Headlines and the host of the For Your Soul Podcast, a podcast devoted to sound doctrine and biblical truth. He holds a Masters of Divinity from Alliance Theological Seminary.
---
---