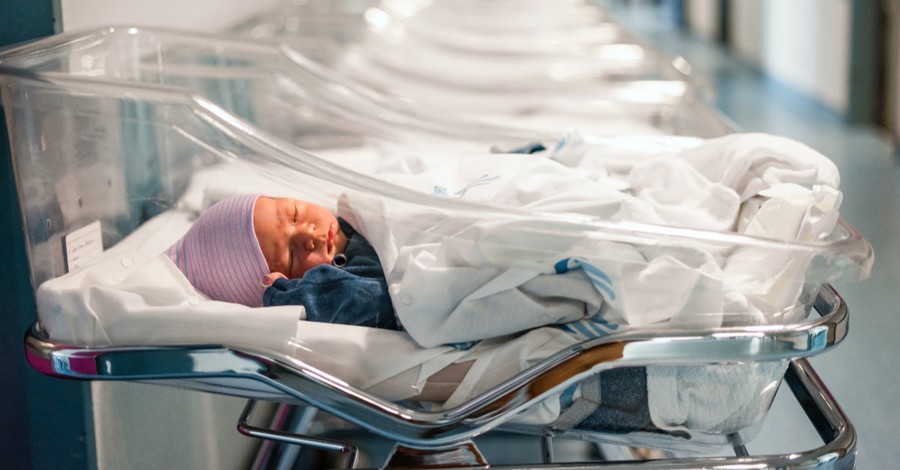 The lives more than 32,000 babies have been spared since the U.S. Supreme Court overturned Roe V. Wade last June, according to a new report from the Society of Family Planning, an international pro-abortion nonprofit.
The report noted that since the Dobbs decision "compared to the average monthly number of abortions observed in the pre-Dobbs period, there were 32,260 cumulative fewer abortions from July to December [2022]."
Although the decline wasn't linear on a monthly basis, it was evident that there were fewer abortions each month after the high court's ruling.
Following the Dobbs ruling, the national abortion rate dropped from 13.2 per 1,000 women of reproductive age to 12.3 per 1,000 women, the Society of Family Planning notes.
The most significant abortion drops have been in states were anti-abortion laws were put in place which "witnessed a cumulative total of 43,410 fewer people who had abortions."
There are about 13 states in which most abortions have been banned, including Idaho, South Dakota, Wisconsin, Missouri, Kentucky, West Virginia, Tennessee, Arkansas, Oklahoma, Louisiana, Mississippi, Alabama, and Texas.
Meanwhile, abortions in Georgia are prohibited after about six months of pregnancy while abortions in Arizona and Florida are prohibited after 15 weeks of pregnancy. In Utah, the gestational limit on abortions is 18 weeks, while the limit is 20 weeks in North Carolina.
According to Time Magazine, there was a 96 percent drop in abortions in the aforementioned 13 states from July to December as compared to those performed in April and May. There was also a 40 percent drop in abortions in Georgia.
Tessa Longbons, a research associate with the Charlotte Lozier Institute, praised the results of the report as it highlights that pro-life laws are "saving lives" and "contributing to a drop in abortion nationwide."
"It means babies are being saved," Longbons told The Daily Caller. "It means women are being protected from the harms of abortion."
Photo credit: ©Getty Images/Jacek Sopotnicki
---
Milton Quintanilla is a freelance writer and content creator. He is a contributing writer for Christian Headlines and the host of the For Your Soul Podcast, a podcast devoted to sound doctrine and biblical truth. He holds a Masters of Divinity from Alliance Theological Seminary.
---
---