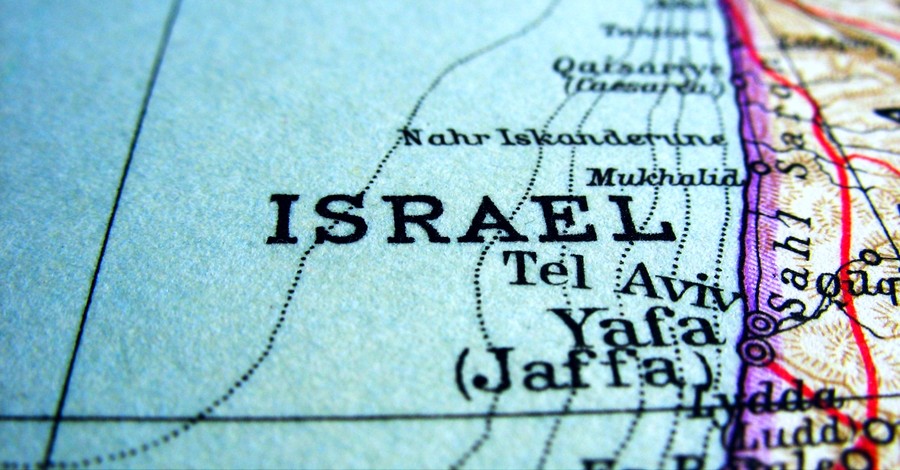 A new report released on Christmas Day suggests that Israel's Christian population slightly grew within the past year.
The Central Bureau of Statistics report found that the Christian community in the Holy Land grew by 2% in 2021, representing about 1.9% of the country's population. As a whole, 75.8% of Christians in Israel are Arab Christians, which constitutes 6.9% of the Arab population.
"In 2021, the total fertility rate of a Christian woman was an average of 1.77 children per woman, 1.80 in 2019," the report states. "The number of children per Arab Christian woman was lower still, at 1.68 children per woman."
According to the report, the majority of Arab Christians live in Nazareth (21,100), followed by Haifa (16,700), Jerusalem (12,900), and Shefar'am (10,500). Typically, a Christian household has about 3.06 people, which was similar to the size of a Jewish household (3.05) but less than a Muslim household (4.46)
"The average number of children up to the age of 17 in Christian families is 1.86," the report adds. "Of these Christian families, the average number of children up to the age of 17 in Arab Christian families is 1.94 — smaller than the numbers in Jewish families (2.42) and in Muslim families (2.62)."
Additional findings in the reports show that 52.9% of Arab Christians and 31.2% of non-Arab Christians pursued higher education after graduating high school, in comparison to both the Arab Muslim population (31.2 %) and the Jewish population (48.2%), The Christian Post reports.
For the first degree, most Christian students were studying musicology (15.7%), management information systems (10.5%), and food engineering and technology (9.9 %) more than other students pursuing their first degree.
When compared to Muslim students, Christian students were less likely to be seeking degrees in education, business and management sciences, and paramedical studies. On the other hand, Christians were more likely to study social sciences, mathematics, computer sciences, and statistics.
"The proportion of women among the Christian students was higher than women's proportion among the total number of students in the advanced degrees: 65.2% and 53.1%, respectively, of those studying for a third degree, and 73.8% and 64.2%, respectively, of those studying for a second degree," the report suggests.
Regarding the labor force in 2021, 66.3% of Christians aged 15 and older (69.2% of men and 64.1% of women) made up for the faith group's involvement in the workforce.
Photo Credit: ©iStock/Getty Images Plus/Pontuse
---
Milton Quintanilla is a freelance writer and content creator. He is a contributing writer for Christian Headlines and the host of the For Your Soul Podcast, a podcast devoted to sound doctrine and biblical truth. He holds a Masters of Divinity from Alliance Theological Seminary.
---
---