Milton Quintanilla
| Contributor for ChristianHeadlines.com
| Wednesday, September 9, 2020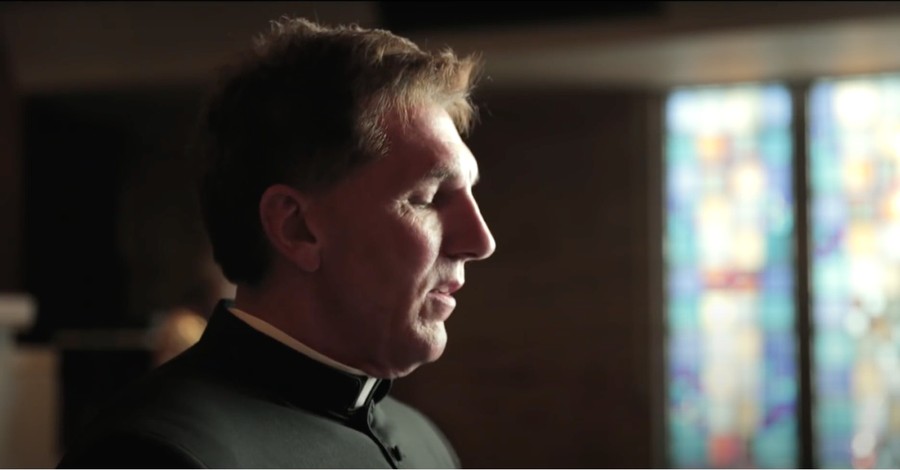 ---
Father James Altman, a pastor from St. James the Less Catholic parish in Lacrosse, Wisconsin, is urging Catholics not to support the Democratic Party, which he labeled as 'godless.'
According to Religion News Service, Altman's remarks were made in a video that was published last week by Alpha News, an online news outlet based in Minnesota. At the time of this writing, the video has nearly 400,000 views.
"Here's a memo to clueless baptized Catholics out there: You cannot be Catholic and be a Democrat. Period," Altman asserted.
"Their party platform absolutely is against everything the Catholic church teaches," he added. "So just quit pretending that you're Catholic and vote Democrat. Repent of your support of that party and its platform or face the fires of hell."
As Altman speaks, the video cuts to images of prominent Democrats including professing Catholics, House Speaker Nancy Pelosi and Democratic presidential nominee Joe Biden. The photo of Pelosi shows her speaking at an abortion rally.
"And so, we can see in the many godless politicians, in the godless educational system, in the godlessness of so many 'sheeples,' they are most definitely not serving him, they are not fulfilling their purpose in life," Altman contended.
Regarding people who don't believe that politics have a place in the Catholic church, Altman says "baloney."
Citing words from pope Benedict XVI, Altman said that while the church isn't a political power or party, it is a "moral power" in which they must speak out against immoral politicians.
Altman then proceeds to denounce Rev. James Martin, a Jesuit priest who gave a benediction at the 2020 Democratic National Convention.
"I guess it's OK for James Martin to spout off for the Democrats on their national stage, but God forbid a priest speak out against their Godless platform," Altman said in the video.
Altman also slammed bishops who support the Black Lives Matter organization as well as Planned Parenthood, whom he described as the "most racist organization on the face of this planet." He argued that supporting the abortion giant can ultimately cost a person their soul.
"There will be 60 million abortion(s) and counting aborted babies standing at the gates of heaven barring your Democrat entrance and nothing you can say will ever excuse you for your direct or indirect support of that diabolical agenda," he asserted.
Photo courtesy: Alpha News MN
Video courtesy: Alpha News MN
---
Milton Quintanilla is a freelance writer. He is also the co-hosts of the For Your Soul podcast, which seeks to equip the church with biblical truth and sound doctrine. Visit his blog Blessed Are The Forgiven.