Milton Quintanilla
| Contributor for ChristianHeadlines.com
| Thursday, January 7, 2021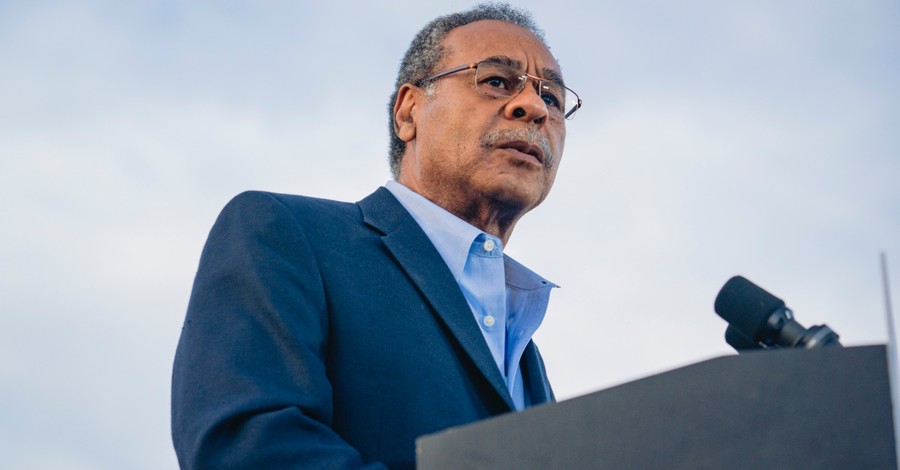 ---
On Monday, U.S. Rep. Emanuel Cleaver (D-Mo.), responded to the recent outrage after he capped a congressional prayer on Sunday with "Amen and awomen".
On Monday, Cleaver told The Kansas City Star, "I am deeply disappointed that my prayer has been misinterpreted and misconstrued by some to fit a narrative that stokes resentment and greater division among portions of our population."
Cleaver went on to assert thar prayers are "to be a personal conversation between El Shaddai and the invocator."
"With this conversation, in the presence of the 117th House of Representatives, I concluded with a light-hearted pun in recognition of the record number of women who will be representing the American people in Congress during this term as well as in recognition of the first female Chaplain of the House of Representatives whose service commenced this week," Cleaver said of Rear Adm. Margaret Grun Kibben, who was recently named House Chaplain.
"I personally find these historic occasions to be blessings from God for which I am grateful," the lawmaker continued.
"Rather than reflecting on my faithful requests for community healing and reversion from our increasingly tribal tendencies, it appears that some have latched on to the final word of this conversation in an attempt to twist my message to God and demean me personally," Cleaver argued.
"In doing so, they have proven one point of my greater message — that we are all 'soiled by selfishness, perverted by prejudice and inveigled by ideology."
Despite the Democratic congressman's defense, he continued to receive criticism in light of the recent House introduction to gender-neutral terms in Congress rules.
"Yet with Cleaver's wordplay coming amid a House Democrat push to eliminate gendered terms like mother and father from chamber rules in the interest of equality, it's hard not to see the vocabulary choice as somewhat pointed," Katrina Trinko, editor-in-chief at the conservative Daily Signal, said in an op-ed on USA Today.
Regardless of Cleaver's statement, Trinko explained that his actions "come at a time of a troubling attitude among our political elites toward religion."
Related:
Democratic Rep. Ends House Prayer with 'Amen and Awoman,' Sparking Debate
Photo courtesy: ©Getty Images/Kyle Rivas/Stringer
---
Milton Quintanilla is a freelance writer. He is also the co-hosts of the For Your Soul podcast, which seeks to equip the church with biblical truth and sound doctrine. Visit his blog Blessed Are The Forgiven.