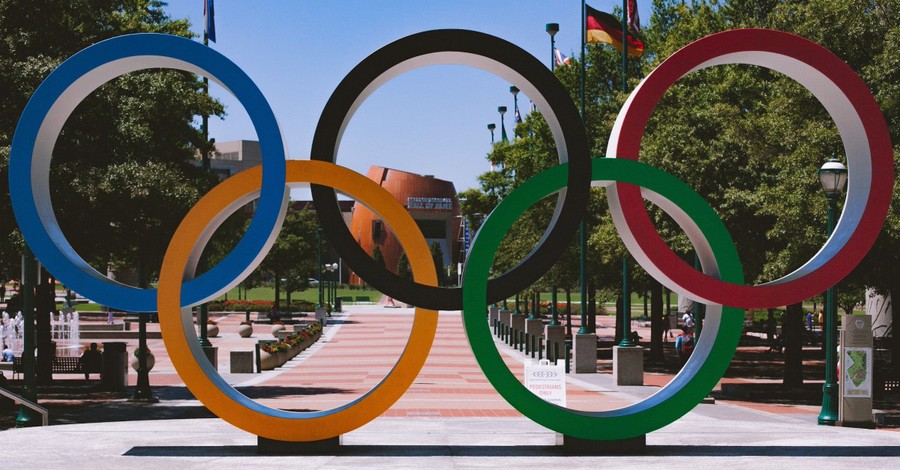 With the 2022 Beijing Winter Olympics set to take place early next month, religious freedom advocacy organizations are urging Christians to boycott the event over China's persecution of Christians and other religious minorities.
On Wednesday, the religious persecution watchdog group Open Doors USA released its annual World Watch List of the top 50 countries where it is most difficult to be a Christian.
During the press conference of the list's unveiling, David Curry, Open Doors' CEO, addressed the Chinese Communist Party's persecution of Christians and other religious minorities, including the Uyghur Muslims, who are reportedly subjected to forced labor.
According to The Christian Post, Curry called for a boycott on the upcoming winter games because it is "one example of how China is using sports, money and investment in infrastructure around the world to whitewash their human rights violations."
"Open Doors USA … is calling on every Christian to join this boycott of the Olympics in the name of our persecuted brothers and sisters in China," he stressed, clarifying that the boycott meant not watching the Winter Olympics.
Curry also explained why China, number 17 on the world watch list, wasn't ranked higher this year.
"What's not happening and ... why it is lower is because they're not lining people up and shooting them, at least that we're aware of," he said. "That's happening in some places."
One example of persecution in the country includes the government's use of "centralized government control to suppress and exterminate the free practice of the religion of all kinds," Curry noted.
Additionally, the CCP uses "a blanket of surveillance monitored by artificial intelligence to watch the movements of people of faith. It's even using facial recognition to monitor those who enter places of worship," he explained.
"China recently implemented additional restrictions on Christian Bibles and literature online, for example. Only groups that recognize the Communist Party of China and their censorship of their sermons and Bibles will be allowed to distribute the Scripture," Curry continued.
As a result, 100 million Chinese Christians "will be subjected" to Bibles that had some elements changed or removed because it conflicts with "Communist dogma."
Curry also shared that many churches "are being forced to disband and break into small pieces or go underground." Further, he explained that the CCP persecutes people of faith because it views religion as "a threat" to "the values of the Chinese state."
Meanwhile, Voice of the Martyrs, an international organization devoted to protecting the rights of persecuted Christians, has launched a prayer campaign urging Christians worldwide to pray for Chinese believers during the Beijing Olympics.
"The Olympics are always filled with wonderful pageantry and inspiring athletic accomplishments. But let's not forget what the host government doesn't want us to see: imprisoned pastors, destroyed church buildings and a complete lack of religious freedom," Todd Nettleton, VOM's spokesperson, said in a press release provided to Christian Headlines.
"I hope every Christian will use each event and every Olympic update as a reminder to pray for our persecuted family members in China as the Scriptures instruct us to do."
Nettleton also shared several ways believers can pray for their Chinese brothers and sisters in Christ.
"Pray for pastors and church leaders to stand firmly for biblical truth in spite of government pressure to compromise. Pray for the encouragement of Chinese believers, that they will experience unity and fellowship as members of the body of Christ," he said.
"Pray for God's protection over [incarcerated Christians], for their health and nutrition, and pray that [they] have opportunities to witness for Christ to guards and fellow prisoners," Nettleton said.
Nettleton also urged believers to pray for the gospel to be spread among participants in the winter games and local, provincial and national Communist Party Leaders.
"We also need to pray for the safe distribution of Bibles in every part of China," he concluded.
Christians interested in praying during the Beijing Olympics can sign up right now at PrayForChina2022.com.
Related:
'Seismic Shift': Afghanistan Is the New Number 1 Most Dangerous Place for Christians
Nigeria Again Worst in World in Killed, Kidnapped Christians
Photo courtesy: Bryan Turner/Unsplash
---
Milton Quintanilla is a freelance writer and content creator. He is a contributing writer for Christian Headlines and the host of the For Your Soul Podcast, a podcast devoted to sound doctrine and biblical truth. He holds a Masters of Divinity from Alliance Theological Seminary.
---
---