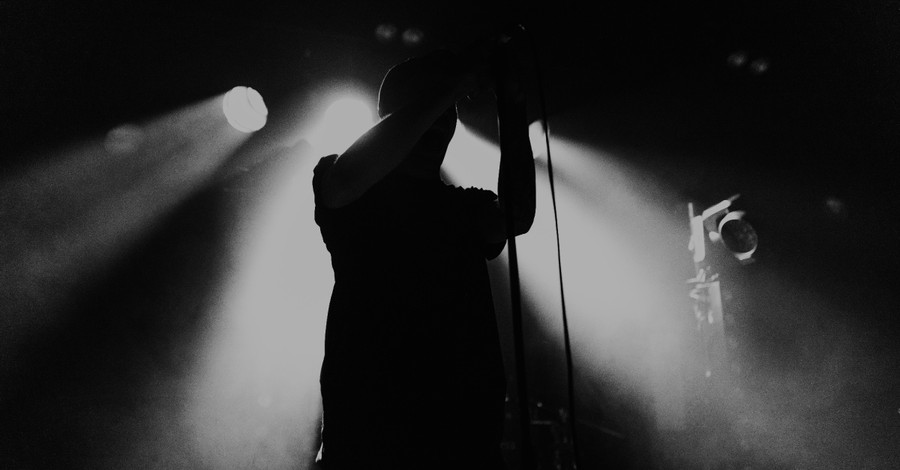 Two-time Grammy Award-nominated Christian rapper Brady "Phanatik" Goodwin recently publicly renounced Christianity after years of harboring doubts about the faith.
Goodwin was one of the co-founders of the influential Christian rap group The Cross Movement, which has collaborated with Lecrae, Trip Lee, Tedashii, Flame and more.
On Monday, Goodwin posted a 24-minute video on his Facebook page titled 'Unbecoming a believer."
In the video, Goodwin confirmed the rumors that he had walked away from the faith after spending the last 30 years "traveling the world, preaching to others, preaching to others about what I wholeheartedly believed."
"I sent a letter to my church withdrawing my membership and saying that I am denouncing the Christian faith that I have believed, professed, proclaimed, and defended for the last 30 years of my life," Goodwin revealed.
According to ChurchLeaders.com, Goodwin has authored five books, holds a Bachelor's degree in Biblical and Christian Service from Lancaster Bible College and a Master's degree from the Westminster Theological Seminary in Philadelphia. He has also taught apologetics, biblical studies and cultural engagement at the Philadelphia-based Center for Urban Theological Studies.
Goodwin said he initially began to doubt Christianity while he was at Westminster Theological Seminary in 2014. He clarified, however, that being in seminary is not what ultimately led him to renounce his faith.
As part of his studies, which were aimed at equipping Goodwin to tackle questions he would face while he taught in secular academia, he examined other people's faiths.
"If you remove this 'Jenga' piece from the tower of your faith, what happens to it," the rapper questioned. "I turned that lens around. So what happens if someone were to use this theological judo on me," he recalled asking himself.
This line of thinking led Goodwin to deconstruct his Christian faith, and he began second-guessing what he knew about the faith. He also began to feel that the responses usually given to religious skeptics weren't "good enough."
"I literally told God, 'If I find one more thing in the scriptures that doesn't have a good explanation without resorting to having to bend over backwards and hop over barrels to explain it—I might lose my faith," Goodwin shared.
"In those five or six years since seminary when I wasn't living in the text, all my presuppositions had fallen off," he added.
Throughout 2021, Goodwin brought his issues to professors who knew the scriptures and the original languages. To his surprise, the professors looking at him were like, "you finally got here."
Among those he met, one person told Goodwin, "If you can learn to deal with these issues, then you'll be a mature Christian. To have wrestled with this and found a way to still believe—that's when you know you've made it."
While Goodwin continued to read books from trusted theologians, he became frustrated that his questions remained unanswered, so he turned to books from the liberal theologians he had previously been warned about.
"It got to the point where the liberal dudes were the ones bringing the most comfort because they were the ones being the most honest about the issues," he noted.
At the same time, however, Goodwin felt that adopting liberal Christianity would be uncomfortable and dishonest. As such, Goodwin decided to renounce Christianity altogether. He said in the video that he no longer believes in the gospel or the scriptures despite his understanding of it.
He also wrote to pastors, scholars and theologians, urging them to explain why they believe what they do about Christianity and to stop skirting around the issues that he and other skeptics have about the Bible.
"I love you. I love the legacy that I was a part of. I love the church. I think there's some hard but honest discussion that we need to have," he asserted. "I've always only ever been a seeker of truth and a relayer of what I believe to be true…the best way I know how to love is in truth—speak the truth in love."
Photo courtesy: Natalie Parham/Unsplash
---
Milton Quintanilla is a freelance writer and content creator. He is a contributing writer for Christian Headlines and the host of the For Your Soul Podcast, a podcast devoted to sound doctrine and biblical truth. He holds a Masters of Divinity from Alliance Theological Seminary.
---
---