Milton Quintanilla
| Contributor for ChristianHeadlines.com
| Monday, April 12, 2021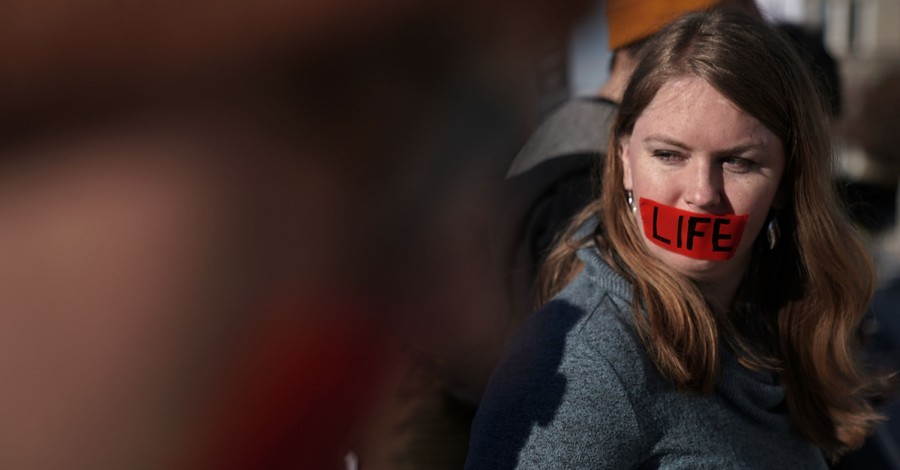 ---
The Democrats for Life of America (DFLA), a pro-life organization, hosted a "Save Hyde National Day of Action" in Washington D.C. on Sunday in support of the Hyde Amendment.
The event was held in front of the Supreme Court building. Twenty-one satellite events were also held in different locations across the country. The day of action was in protest of President Joe Biden's signing of a coronavirus relief package last month, which did not include the Hyde Amendment.
Kristen Day, the executive director of the DFLA, told The Christian Post that Democrats could be in big trouble in 2022 for not protecting the Hyde Amendment.
"If [Democrats] keep going down this road, where they want to fund abortion and ignore the needs of women, … it's going to be a tough 2022 for Democrats," Day said.
Terrisa Bukovinac, who serves as president of the DFLA's board of directors, hopes that the efforts would gain attention from senators and congress members in protecting the Hyde Amendment.
"[The] Hyde Amendment is one of the most effective resources we have as Americans to limit the number of abortions that are occurring in our nation," Bukovinac told The Christian Post.
"Giving voice to this cause … and really magnifying our grassroots efforts will help bring attention to this issue, will help bring the attention of the senators and the members of Congress on this issue," she continued. "So, we're hoping that it will moderate some of their opinions, that they will see that there's a nationwide effort to support the Hyde Amendment, and that will compel them to protect it."
Bukovinac, who is also the founder and executive director of the group Pro-Life San Francisco, also expressed concern about the Biden administration's recent Supreme Court reform commission.
"We would be very, very concerned that expanding the court would be detrimental to the unborn," she warned.
"The Biden administration is the most extreme, most radical pro-abortion administration in the history of our nation," Bukovinac said. "Repealing the Hyde Amendment and forcing the taxpayer funding of abortions would increase abortion dramatically in this country at all gestational ages, and that's absolutely terrifying."
Photo courtesy: ©Getty Images/Alex Wong/Staff, a woman marching during the 2021 March for Life
---
Milton Quintanilla is a freelance writer. He is also the co-hosts of the For Your Soul podcast, which seeks to equip the church with biblical truth and sound doctrine. Visit his blog Blessed Are The Forgiven.