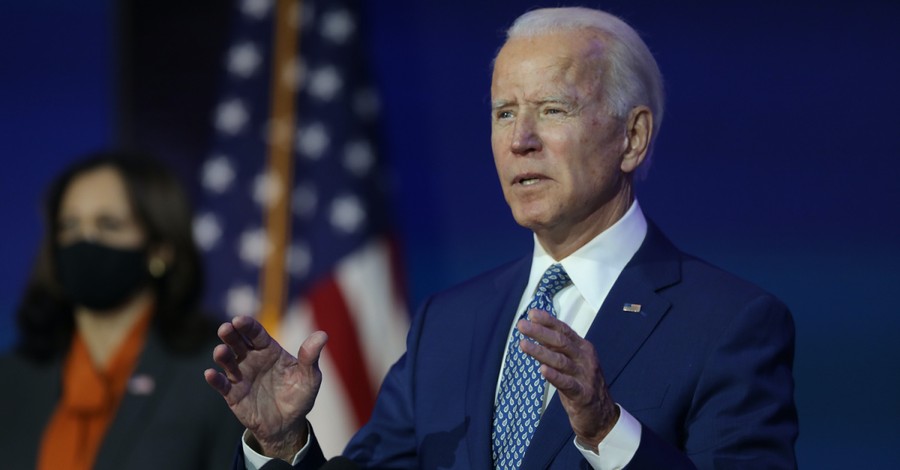 ---
Top leaders of a pro-life Catholic organization are decrying the U.S. Conference of Catholic Bishops (USCCB) for congratulating Joe Biden, who is pro-abortion, on his presumed election win.
According to The Daily Wire, Archbishop José H. Gomez of Los Angeles and president of the USCCB issued a statement after media outlets declared Joe Biden the winner of the 2020 Presidential Election on Nov. 7.
"[W]e recognize that Joseph R. Biden, Jr., has received enough votes to be elected the 46th President of the United States," he wrote. "We congratulate Mr. Biden and acknowledge that he joins the late President John F. Kennedy as the second United States president to profess the Catholic faith."
Gomez also congratulated Kamala Harris for becoming the first woman to ever be elected as vice president of the United States.
"We ask the Blessed Virgin Mary, patroness of this great nation, to intercede for us. May she help us to work together to fulfill the beautiful vision of America's missionaries and founders — one nation under God, where the sanctity of every human life is defended and freedom of conscience and religion are guaranteed," the statement concluded.
In response, Judie Brown, the co-founder and president of American Life League, along with other ALL leaders, rebuked the USCCB in a statement for their praise of Biden.
"The USCCB has affirmed what many of us have suspected for many years, and that is that most Catholic bishops have no problem with a Catholic politician spitting at the face of Christ by supporting the vile murder of the preborn," Brown wrote. "Joe Biden is such a man; he claims to be Catholic, yet he gives 100 percent support for abortion every day of the week and in every manner of brutality against the innocent. The Catholic bishops have erred, and as a Catholic, I am ashamed of them."
Executive Vice President of ALL, Hugh Brown, called the USCCB "a feckless spineless conglomerate of dead souls."
"They are not the descendants of the Apostles. They are what St. John Paul II referred to when he wrote of the Anti-Church. Every Catholic should shake the dust from his feet regarding the USCCB, he stressed. "Listen to them not. We must put our faith in Christ."
ALL executive director Jim Sedlack said that the USCCB's statement gives evidence that they have become "a political body issuing a political statement."
"Calling on Biden/Harris to follow God's law would have been more in line with the USCCB's mission of aiding people to save their souls—a mission, it seems, the USCCB has sadly abandoned," he concluded.
The American Life League is the oldest pro-life grassroots Catholic organization in the nation. Founder and president Judie Brown has led the group since its inception in 1979.
Photo courtesy: ©Getty Images/Joe Raedle/Staff
---
Milton Quintanilla is a freelance writer. Visit his blog Blessed Are The Forgiven.