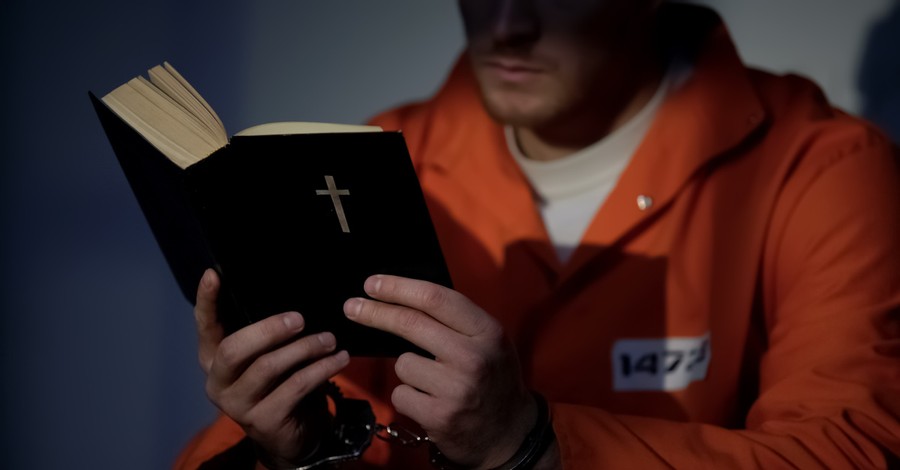 ---
Prison Fellowship, the nation's leading prison ministry, has recently partnered with the Moody Bible Institute of Chicago to distribute 100,000 devotionals to inmates across the U.S.
"We are thrilled to have partnered with Moody Bible Institute, and we cannot wait to see so many lives changed through these devotionals," Prison Fellowship Vice President of Field Programs Dan Kingery told The Christian Post.
Inmates will be given one of the two 120-day handheld devotionals based on the "Moody's Today in the Word" daily devotional. One devotional is for men, and the other is for women.
Both devotionals feature readings on the four gospels (Matthew, Mark, Luke, & John) and include Bible studies, discussion questions and a series of testimonies of former incarcerated Christians who found God during their imprisonment. The difference between them is that the women's devotional contains chapters centering on how to heal from trauma.
"Many women have suffered tremendous trauma who are in prisons, and men and women go through different walks and experiences in prison," Kingery explained. "So, we wanted to create two devotionals specifically designed to pinpoint key issues each gender primarily faces. And we hope these books remind both men and women that Jesus is there, and that Jesus has extended an invitation that says, 'Come to me if you are weary and need help.'"
Jamie Janosz, the managing editor of "Today in the Word," helped write the devotionals.
Janosz, who has worked at Moody Bible Institute for 31 years, told The Christian Post that the devotionals are a childhood dream come true.
"The bigger picture is to show others how the word of God is applicable to their daily lives, and to show those in prisons how to read a scripture passage and reflect and pray while modeling what it looks like to live out a Gospel-centered life through the testimonies in the books," Janosz said. "We wanted to make the devotionals understandable for the inmates so they could live out what they read."
Prison Fellowship began distributing the devotionals on July 1. The partnership between Prison Fellowship and Moody is the largest outreach effort in Prison Fellowship's 45-year history.
Throughout the COVID-19 pandemic, Prison Fellowship also managed to distribute 100,000 copies of Tyndale's Life Recovery Bible to inmates in just nine months.
Related:
Prison Fellowship Distributes 100,000 Bibles to Prisoners Nationwide amid COVID-19 Pandemic
Photo courtesy: ©Getty Images/Motortion
---
Milton Quintanilla is a freelance writer. He is also the co-hosts of the For Your Soul podcast, which seeks to equip the church with biblical truth and sound doctrine. Visit his blog Blessed Are The Forgiven.