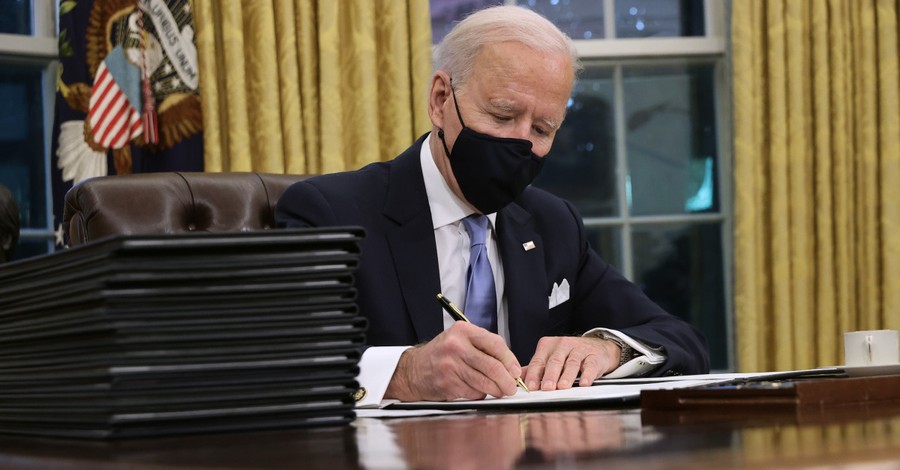 ---
On Monday, President Joe Biden signed two executive orders, one of which calls for the creation of a White House Gender Policy Council.
In the first order, Biden stated that a White House Gender Policy Council will be created and will work with other governing bodies to advance gender equity and equality in domestic and foreign policy development. Additionally, the Council will organize federal government efforts to "combat systemic biases and discrimination, including sexual harassment, and to support women's human rights".
The new order calls for increased rights for transgender people and support for care workers, mainly consisting of women of color. During the Obama administration, a similar gender council was made for women and girls.
According to USA Today, officials noted that women were hit hardest by the COVID-19 pandemic as 2.5 million left the workforce as opposed to 1.8 million men in 2020. Last Friday, The U.S. Department of Labor released its February jobs report finding that Hispanic and Black women had the greatest declines in participation in the workforce.
Concurrently, Biden's second order calls the Department of Education to assess Title IX changes implemented by former education secretary Betsy DeVos.
Last May, DeVos ordered that more rights be granted to those accused of sexual harassment or assault at college and university campuses. The regulation also features a live hearing and cross-examination.
Through Biden's executive order, the Department of Education is to review the existing regulations to "[guarantee] an educational environment free from discrimination on the basis of sex, including discrimination in the form of sexual harassment, which encompasses sexual violence, and including discrimination on the basis of sexual orientation or gender identity."
Biden also offered remarks on Monday on behalf of International Women's Day.
As reported by Faithwire, Biden's pro-LGBT actions have been criticized by feminists who believe that they subvert women's rights, such as in school sports because the rights are given to transgender people instead of them.
Photo courtesy: ©Getty Images/Chip Somodevilla/Staff, Joe Biden signing executive orders on his first day in office.
---
Milton Quintanilla is a freelance writer. He is also the co-hosts of the For Your Soul podcast, which seeks to equip the church with biblical truth and sound doctrine. Visit his blog Blessed Are The Forgiven.