Milton Quintanilla
| Contributor for ChristianHeadlines.com
| Wednesday, March 3, 2021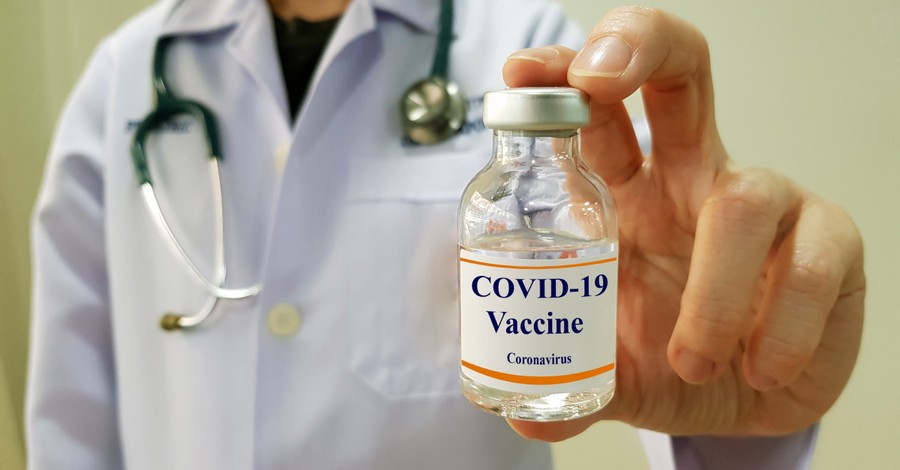 ---
On Tuesday, President Joe Biden announced that all U.S adults will be able to receive a COVID-19 vaccine by the end of May.
According to Fox News, Biden's announcement came after the FDA approved the Johnson & Johnson vaccine for emergency use. The vaccine will be produced with the help of Johnson & Johnson's pharmaceutical rival, Merck & Co.
The collaboration is intended to speed up the nationwide vaccination distribution process and is expected to move the date for when all U.S. adults can receive a vaccine from July to the end of May.
In Biden's words, he considered the effort to be a "stepped-up process" with the accelerated timeline, adding that it is an "opportunity to help address urgent vaccination needs more quickly."
The President, whose initial goal was to have 100 million Americans vaccinated during his first 100 days in office, will likely meet his goal. Just 37 days into his term, at least 50,000 Americans have been vaccinated.
Biden is "confident" the U.S. "will make it all the way", Fox News reports.
Jeff Zients, who serves as the White House COVID-19 coordinator, said last week that the Biden administration was working with Johnson & Johnson to further "accelerate the pace and timeframe" since the company had been behind schedule with production.
With more vaccines being distributed, Biden noted that doctors and nurses are coming out of retirement to provide their assistance. Additionally, thousands of federal personnel, namely those from the Federal Emergency Management Agency (FEMA), the Department of Defense, and more, are also assisting in vaccination efforts.
In his announcement, Biden also called on all states to prioritize K-12 teachers, child-care workers, school staffers and other educators by providing at least one COVID-19 shot to them by the end of March. He added that this group will likewise be able to utilize the federal pharmacy program to make a vaccination appointment.
Despite the risk of emerging COVID variants, Biden called Americans to stay vigilant.
"Things may get worse again as new variants spread and as we face setbacks, like recent winter storms in the Midwest and South," he said. "But our administration will never take this public health threat lightly. Now is not the time to let our guard down. People's lives are at stake."
According to the pro-life Charlotte Lozier Institute, the Johnson & Johnson vaccine is one of two vaccines (the other is the AstraZeneca vaccine) that was produced using cells from aborted babies.
Related:
'Great News': 6 of 8 Leading COVID-19 Vaccines Were Not Produced Using Abortion Cells
Are the Vaccines Safe? Answers to Common Questions and a Prayer for Knowledge and Discernment
Photo courtesy: ©Getty Images/Sittithat Tangwitthayaphum
---
Milton Quintanilla is a freelance writer. He is also the co-hosts of the For Your Soul podcast, which seeks to equip the church with biblical truth and sound doctrine Visit his blog Blessed Are The Forgiven.