Milton Quintanilla
| Contributor for ChristianHeadlines.com
| Wednesday, September 2, 2020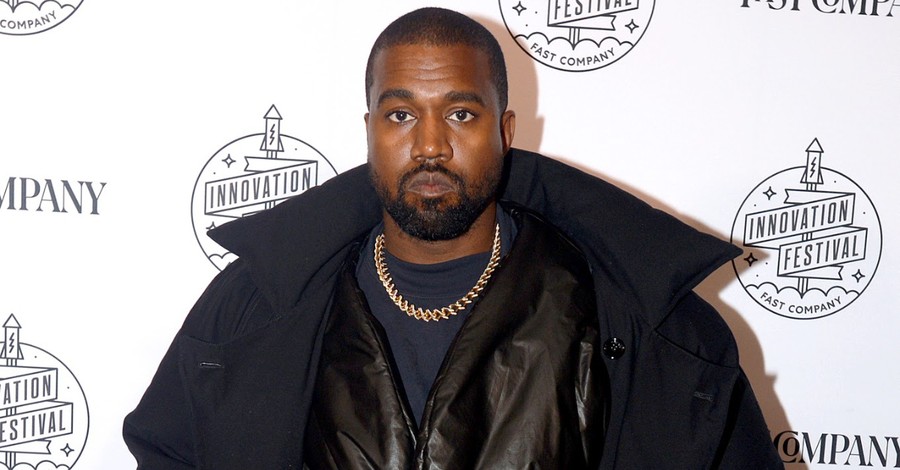 ---
In a candid interview on Nick Cannon's Cannon's Class podcast, Kanye West continued to attack the abortion giant for its mass killings of black infants each year.
"In 50 years, there's been 22 million — over 22,500,000 — black people aborted strategically and on purpose. Planned Parenthood was set up and placed in minority communities to kill black people," West said, according to the Daily Wire.
West then mentioned several thoughts on Planned Parenthood's, seemingly targeted, negative impact on the Black community.
"According to the Centers for Disease Control and Prevention, abortion kills more black people than HIV, homicide, diabetes, accidents, cancer, and heart disease — watch this one — combined," West argued. "Three thousand shootings in Chicago a year, 700 murders, you've got to put that with heart disease, you've got to put that with HIV, you've got to put that with diabetes, you've got to put that with just accidents, and put that with cancer, and it doesn't add up to specifically abortions.
"If you think about that number, 1,000 black babies are aborted each day," he continued.
In a Forbes interview in July, West said that Planned Parenthood clinics were placed in cities by "white supremacists to do the Devil's work."
"I am pro-life because I'm following the word of the Bible," he asserted.
During a rally for West's 2020 Presidential campaign, West broke down after he revealed how his father wanted to abort him but his mother saved his life. He also mentioned how he had initially wanted his wife, Kim Kardashian West, to abort their eldest child, North West.
According to Christian Today, West told Cannon how God brought him to his knees "multiple times" following his 2016 hospitalization for psychiatric observation and treatment of temporary psychosis.
It was during his time in the hospital that West started reading the Word of God.
"The first time that I was put into the hospital in 2016, I actually started reading the Bible. That was part of what God hit me with. You know, God has a calling on all of us and he uses us in different ways," he said.
The rap mogul also argued that God led him to interrupt Taylor Swift during the 2009 MTV Video Music Awards, which has since become a controversial highlight of the event.
"Right now, God is giving me the information ... if God ain't want me to run on stage and say Beyoncé had the best video, he wouldn't have sat me in the front row. I would've been sitting in the back," he said. "It wouldn't have made it so ridiculous of an idea because I had never heard of this person before, and Single Ladies is, like, one of the greatest videos of all time."
"And I was only drinking Hennessy because I didn't want to go to the awards show because it was a set-up," West added.
Related:
5 Things Christians Should Know about the Faith of Kanye West
Photo courtesy: ©Getty Images/Brad Barket/Stringer
---
Milton Quintanilla is a freelance writer. He is also the co-hosts of the For Your Soul podcast, which seeks to equip the church with biblical truth and sound doctrine. Visit his blog Blessed Are The Forgiven.