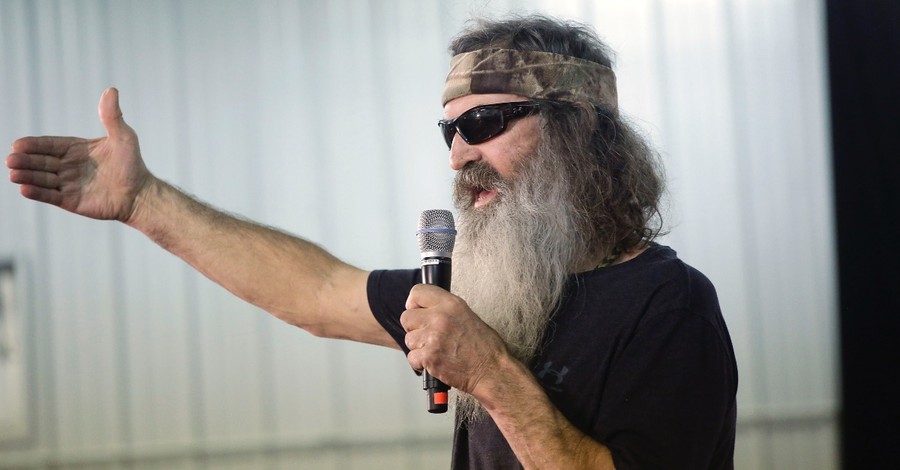 ---
On Wednesday, Duck Dynasty star, author, and Blaze TV host Phil Robertson posted a special prayer over the state of America and for President Trump's re-election as votes continue to be counted.
The 74-year-old outspoken Christian and Trump supporter asserted in his prayer that America has fallen away from God since its founding.
"Father, we started out with you, our founding fathers, but now we've strayed and gone
away and immorality is in our face and perversion," he said. "We slaughter our own
children and so I can see why, Father, that your judgment will come upon us unless we repent by prayer."
He added: "Here in America, many of our people, Father, have fallen the ways of the evil one. I pray that you give us time to repent as a nation to turn back to you, Father."
Robertson also prayed that God would be with President Trump and that he would be granted a second term, The Blaze reports.
"My prayer is that you be with one Mr. Donald J. Trump. You know him, Father. We started with him early. We told him what You told us to tell him — that Jesus died for him, was raised from the dead. I would pray, Father, give us four more years with him."
"Help us, Father. Protect us from the evil one each and every day we live," he concluded.
Robertson's video, which has since gone viral, has over 147,000 views on Instagram and over 50,000 views on YouTube.
In August, Robertson published the New York Times best-selling book, Jesus Politics: How to Win Back the Soul of America.
In the book, Robertson encouraged his followers to vote for leaders who will protect religious liberty, the freedom to of worship, and who live lives that are aligned with Jesus' teachings.
Photo courtesy: ©Getty Images
Video courtesy: Phil Robertson YouTube
---
Milton Quintanilla is a freelance writer. He is also the co-hosts of the For Your Soul podcast, which seeks to equip the church with biblical truth and sound doctrine. Visit his blog Blessed Are The Forgiven.