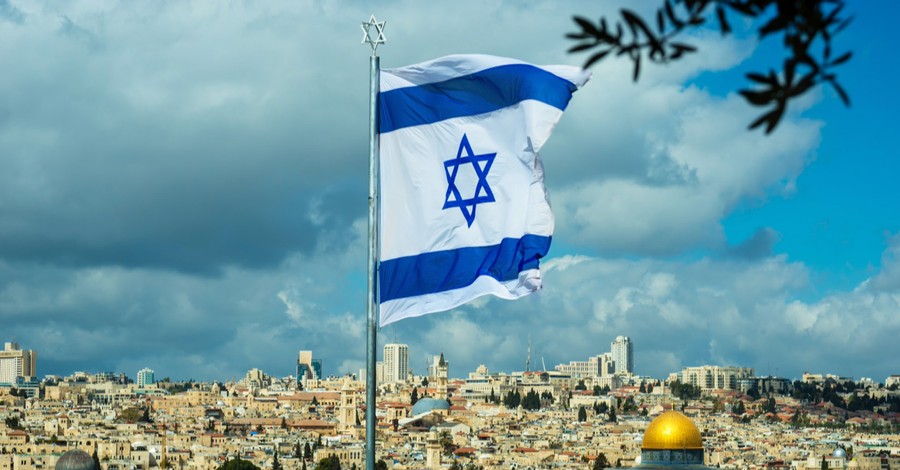 On Thursday, the Israel Allies Foundation (IAF) published a top 50 list of Christian allies, including prominent evangelicals and former politicians, who "conveyed their deep love and support for the State of Israel which stems from their faith."
Topping number one on the list is evangelist Paula White-Cain, the adviser to the White House on Faith & Opportunity Initiatives. Cain also serves as the chair of the evangelical advisory board in President Trump's administration.
According to IAF, Cain is known as "the President's pastor and is fiercely pro-Israel."
"My deeply held faith and conviction has aligned me to stand with and support Israel in every possible way. The God of Abraham, Issac and Jacob made a covenant with the Jewish people and promised them a nation," Cain said.
"That nation, Israel, is the foundation and birthplace of my Christian faith" she explained. "I also stand with Israel for geopolitical reasons. Since 1948, the nation of Israel has been America's staunchest ally in the Middle East. I proudly support Israel and the Jewish people."
Evangelist Franklin Graham, the son of the late Rev. Billy Graham and the founder of Samaritan's Purse, came in 22nd on the list.
IAF commended Graham for his leadership of Samaritan's Purse, an international Christian humanitarian aid organization that "has met the needs of poor, sick, and suffering people in more than 100 countries."
"Franklin Graham, like his father, is an outspoken supporter of the Jewish State," IAF's website states. "In Israel, they focus on providing physical relief to families who have fled violence and have donated ambulances to Magen David Adom," it added.
At number 35 on the list is Dr. David Jeremiah, who leads Shadow Mountain Community Church in El Cajon, California.
IAF commended Jeremiah for his pro-Isreal support throughout his annual tours, adding that he "makes a point to defend the Jewish rights to the Land of Israel."
Other Christian leaders among 'Israel's Top 50 Christian Allies' include Pat Robertson, John Hagee, Jentezen Franklin, Kay Arthur, and Samuel Rodriguez. Several former politicians including Mike Huckabee and Michele Bachmann also made the list.
According to The Christian Post, the list was composed by IAF President Josh Reinstein in honor of the Jewish holiday, Sukkot (The Feast of Tabernacles).
"Faith-based diplomacy has empowered Israel and its leadership to reach new heights, and it would not have been possible without the hard work and dedication of these 50 unique individuals," Reinstein stated.
"Recognizing the heroic work of our Christian supporters is an important display of our gratitude towards them. It is only due to the Christian political support for Israel, that Israel is welcoming embassies to Jerusalem and is now in the position to negotiate new peace deals on the basis of peace through strength."
Photo courtesy: ©Getty Images/John Theodor
---
Milton Quintanilla is a freelance writer and content creator. He is a contributing writer for Christian Headlines and the host of the For Your Soul Podcast, a podcast devoted to sound doctrine and biblical truth. He holds a Masters of Divinity from Alliance Theological Seminary.
---
---