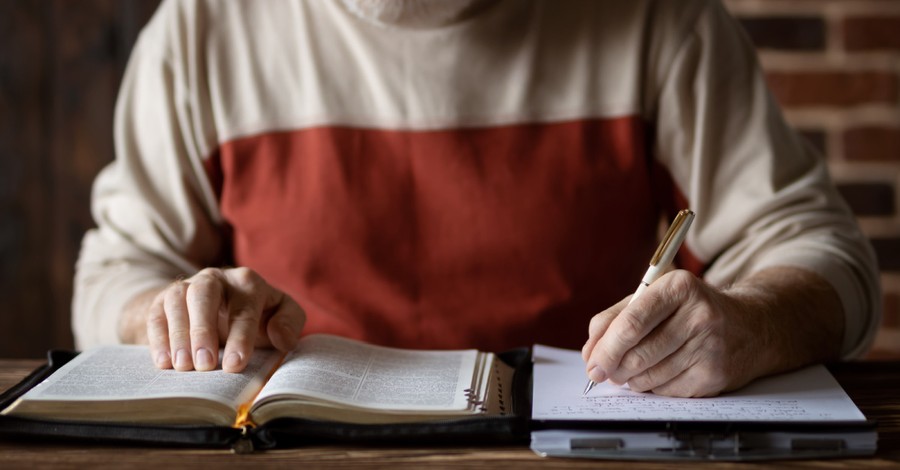 Pastor John MacArthur of Grace Community Church in Sun Valley, California, recently warned against pastors who plagiarize their sermons and described the act as "ministerial fraud."
Macarthur, who also serves as Chancellor Emeritus at the Master's Seminary, took part in an interview last week on behalf of The Master's Seminary Day 2021, where he was asked why some pastors plagiarize.
"Why does a pastor plagiarize — why does he use someone else's sermon — why does that happen?" Austin Duncan, the college pastor, asked.
John MacArthur on pastors who plagiarize sermons: pic.twitter.com/mCxxEQNAId

— Phil Johnson (@Phil_Johnson_) October 28, 2021
In response, MacArthur replied it's because "he's lazy and incompetent — and unsanctified."
"I think you become a showman at that point —you're an actor. You're playing a part. You're playing a role," he continued.
According to Church Leaders, the issue of pastoral plagiarism has been a growing concern as of late after Ed Litton, the president of the Southern Baptist Convention, was accused of plagiarizing sermons. Litton, who also pastors Redemption Church in Saraland, Alabama, deleted about 100 sermons that were posted online after the accusations took place.
MacArthur, a proponent of expository preaching, stressed the importance of preachers studying the Bible as a means of sanctification.
"The thing that expository preaching does that is apart from the congregation is it sanctifies the pastor," he said. "The relentless study of the Word of God is how God sanctifies and protects the pastor. When you're just opening your iPad and reading somebody else's sermon, you've never been exposed to the sanctifying work of the Word."
"When a pastor steals or over-borrows someone else's work, that pastor is not only playing a role like an actor but isn't a true messenger from the Lord," the longtime preacher asserted.
Speaking to an audience of seminary students, MacArthur then went on to describe pastoral plagiarism as "ministerial fraud."
"That's not to say you can't preach the same doctrine. There's only one accurate interpretation of the text," he said. "It's when a pastor's sentences are 'exactly verbatim' of another pastor that they've bypassed the spiritual impact of God's Word, and what the divine work the Lord would be doing in their heart because the truth wasn't studied like it should have been."
Whenever MacArthur preaches, he notes how about 80 percent of what he says does not come from his sermon notes as circumstances and people can alter the course of the passage.
"Because you're an expositor of the Scripture doesn't mean you preach in a vacuum. You still have to connect with the world around you," MacArthur explained.
"You may be dealing with the same passage [that you've preached before], but the circumstances [and] people you're speaking to may alter, so the emphasis of the passage shifts in a different direction," he continued. "Being relevant might demand that even though you go back to a passage, that doesn't mean your interpretation changes, but your implications and applications probably will, based on the people you're preaching to and society's change."
In the eight-episode podcast titled The Expositor, MacArthur, who has been pastoring Grace Community Church since 1969, recently opened up about his ministry journey and spoke about how he became one of today's most influential preachers.
Photo courtesy: ©Getty Images/George Muresan
Video courtesy: The Master's Seminary
---
Milton Quintanilla is a freelance writer and content creator. He is a contributing writer for Christian Headlines and the host of the For Your Soul Podcast, a podcast devoted to sound doctrine and biblical truth. He holds a Masters of Divinity from Alliance Theological Seminary.
---
---