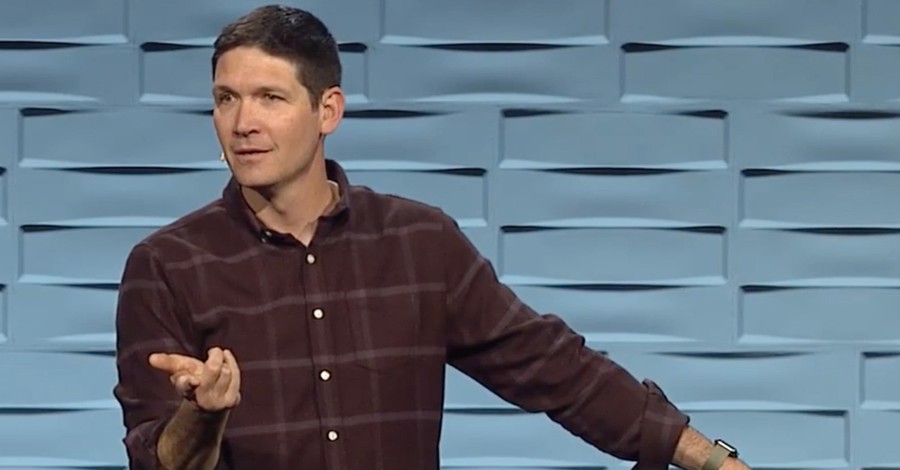 Texas Pastor Matt Chandler of the Village Church rebuked churches for being silent on matters of race, in a message on Sunday.
According to Faithwire, on Sunday, Chandler abruptly stopped his sermon to express his disappointment in the church's overarching response to racial injustice.
"When you say, 'Hey, we're not going to get involved, let's just preach the Gospel to that' — which by the way I find so hypocritical," Chandler began. "You don't just preach the Gospel on sex trafficking; you don't just preach the Gospel on the issue of life and abortion. No, you act!"
"It's like this brain-broke disjoint that's got us acting absurd and then critiquing this movement as being evil and dark when we have given up our inheritance!" Chandler exclaimed. "You cannot point out all the flaws in this current movement while you have abandoned the place that we were meant to play," Chandler asserted, noting the church's prominent role in the 1960s Civil Rights Movement.
"You cannot point out all the 'well this means this, and this believes this, and that's this and that's this' and ignore the sorrow and lament of 12 to 13 million image-bearers in our country!" he continued. "You can't do that!"
Chandler then urged for churches to "mourn with those who mourn."
"And yes, there are demonic and evil ideologies at play, but that's where the people of God are meant to run with light and the good news of the Gospel of Jesus Christ. Not to sit back and snipe via social media," he urged.
Apologizing for his heated remarks, Chandler then shifted his tone and shared a word of exhortation.
"We must grow in the hope that God will heal the wounds of racism, and what we're watching on our TV unfold again will one day cease. Look at me — this is our inheritance. This is mine. This is yours," he said.
"What you're seeing play out right now in violent riot and in murder … that is robbing of our inheritance. I'm talking to the church. I'm talking to followers of Jesus Christ – it's mine! Bought by the blood of Jesus Christ we are to grow and hope that this is possible," he concluded.
According to Faithwire, Chandler has long been outspoken about the need for racial justice and has even been criticized for his vehement stance by members of his own congregation.
Photo courtesy: The Village Church Facebook
Video courtesy: The Village Church
---
Milton Quintanilla is a freelance writer and content creator. He is a contributing writer for Christian Headlines and the host of the For Your Soul Podcast, a podcast devoted to sound doctrine and biblical truth. He holds a Masters of Divinity from Alliance Theological Seminary.
---
---