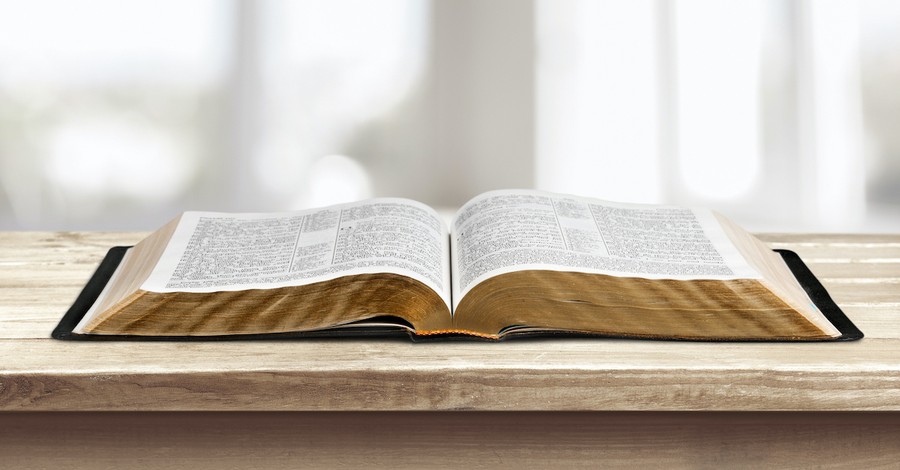 A young adult pastor from Virginia recently addressed the topics of anger and common misconceptions about God and encouraged Christians to learn how to approach them in a biblical manner.
Austin Hamrick, the assistant pastor of young adults at Cornerstone Chapel in Leesburg, concluded his Guardedsermon series last week. The series tackled common struggles such as greed, lust, bitterness, and anxiety, with the final message focusing on anger.
"The Bible is our moral compass," Hamrick said in the message How to Guard Against Anger. "It's our framework for practical living."
Citing Scripture, including Psalm 7:11, Mark 3:5 and John 2:13-18, he pushed back on the common misconception that God never gets angry.
"Sometimes, circles of the church, sometimes society loves to teach that God doesn't get angry. That's actually not biblical. God gets angry," the young adult pastor contended.
"The Bible says 'God is an honest judge, and He is angry with the wicked every day,'" Hamrick continued, adding that God feels "indignation."
According to The Christian Post, Hamrick also debunked the notion that Jesus Christ was "very lovey-dovey" when He came in the New Testament as compared to the Old Testament God, who comes off as angry.
"We think of Jesus as just this hippie Jesus … just going around just loving everybody. Of course, God is love. … But … even God manifested in flesh, Jesus Himself, walked around in the temple noticing that it had become solely this marketplace of business. And the Bible says that He had this righteous indignation – that He got angry," Hamrick noted.
The account Hamrick was referring to is found in John 2:15 and Matthew 21:12, where Christ makes a whip to drive out the money changers in the temple.
"It's not inconsistent to understand that God is both loving and angry," he continued. "You can still have a holy, perfect, complete God who gets angry, who also is defined as love being in His very being."
Using an example from his own life, Hamrick shared that he still loves his daughters even when he gets mad at them for misbehaving.
"In fact, my love compels me to gently correct them when they're disobedient so that they grow up to be mature and respect and love other people," he explained. "Just because God gets angry doesn't mean His love is removed from us."
Later in the sermon, Hamrick shared principles that Christians can use when dealing with anger in a biblical manner. He quoted from Ephesians 4:26, where the apostle Paul tells the church of Ephesus, "Be angry and do not sin. Do not let the sun go down on your wrath."
"Paul is saying anger can be prevented from becoming sin if a strict time limit is placed on it. He is attempting to communicate to the church at Ephesus that it's not necessarily sinful to be angry when you're angry over the things that anger the heart of God," he said. "However, how do you deal with that anger?"
Harmick encouraged the church to not let anger "fester" in them or it "can become sin."
"Even though you might be angry about something that is not necessarily sinful, … when you harbor anger in your heart, Satan can take advantage of that anger and use it for his purposes. God hates when we sow discord and division within God's family, and that can happen when we harbor anger," he added.
Photo courtesy: ©Getty Images/Artisteer
---
Milton Quintanilla is a freelance writer and content creator. He is a contributing writer for Christian Headlines and the host of the For Your Soul Podcast, a podcast devoted to sound doctrine and biblical truth. He holds a Masters of Divinity from Alliance Theological Seminary.
---
---