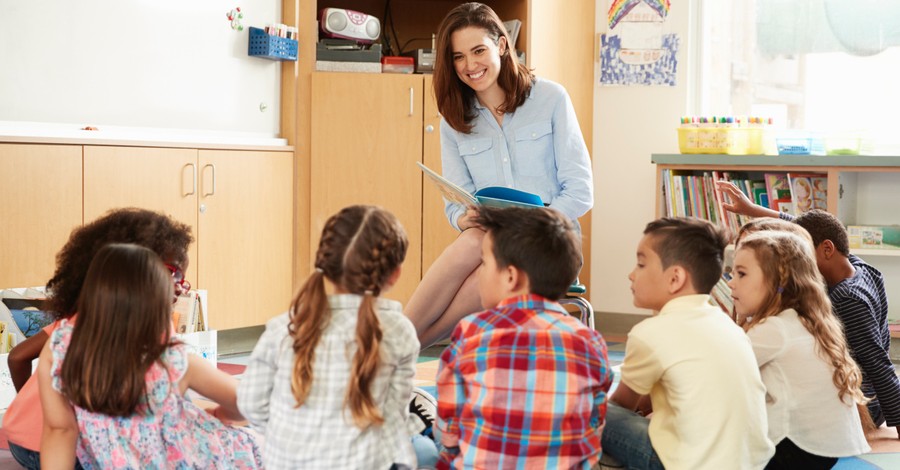 A first-grade teacher in Washington State is under fire from parents after reading a book promoting transgenderism to children.
According to an anonymous tip received by Young America's Foundation, a conservative youth advocacy organization, Jennifer Miller, a first-grade teacher at Geneva Elementary School in Bellingham, Washington read to her students from the book I am Jazz.
The book, published in 2014, was co-authored by LGBT activist Jessica Herthel and trans-identified reality TV star Jazz Jennings. It details how a two-year-old biological male named Jazz transitioned to female with the support of his parents.
"From the time she was two years old, Jazz knew that she had a girl's brain in a boy's body. She loved pink and dressing up as a mermaid and didn't feel like herself in boys' clothing," the book's description on Amazon states. "This confused her family, until they took her to a doctor who said that Jazz was transgender and that she was born that way.
"Jazz's story is based on her real-life experience, and she tells it in a simple, clear way that will be appreciated by picture book readers, their parents, and teachers."
In an email sent on February 16, a concerned parent emailed Miller about the book, writing, "Did you read this book to 1st graders today?"
In response, Miller responded in the affirmative, explaining that the school district is "working hard to support all members of our school community and promote inclusion through understanding and compassion."
In a Friday interview with The Christian Post, YAF spokeswoman Kara Zupkus said that the concerned parent reached out to their tip line this week.
According to Zupkas, the parent was "very angry and … frustrated that he hadn't heard anything from the school board and that his concerns weren't being addressed."
Although Miller showed a desire to "answer any questions" or address concerns from the parent, Zupkus noted that the conversation following the exchange "did not make much headway."
The parent ultimately ended up pulling the child from the class after continued disagreements with the teacher about the book.
Additionally, the parent also reached out to the school board president, Jennifer Mason, who offered a standard form response, such as, 'We have received your response, thank you for your inquiry.' And beyond that, she never returned the parent's email," Zupkus added.
An investigation by YAF later revealed that Mason owns a sex toy shop called "Wink Wink."
Zupkas told The Christian Post that the angry parent also reached out to Bellingham Public Schools Superintendent Greg Baker, who agreed to speak with the parent over the phone after refusing to dialogue through email. When the parent asked if he could record the call, Baker declined, and no conversation was had.
Zupkus argued that teaching first-grade students from a book promoting LGBT ideologies exemplifies the "sad state of affairs for public education" while predicting that the incident would "inspire other students and other parents to push for school choice because we can't allow things like this to keep happening in our public schools."
"It's insanity. They're really pushing a leftist agenda with no apologies," she continued. "And parents need to hold their school board members accountable. They need to hold their teachers accountable, the superintendent, everyone needs to be held accountable. So, it really is up to the parents when it involves children this young to get involved."
Photo courtesy: ©Getty Images/Monkey Business Images, this is a stock image.
---
Milton Quintanilla is a freelance writer and content creator. He is a contributing writer for Christian Headlines and the host of the For Your Soul Podcast, a podcast devoted to sound doctrine and biblical truth. He holds a Masters of Divinity from Alliance Theological Seminary.
---
---