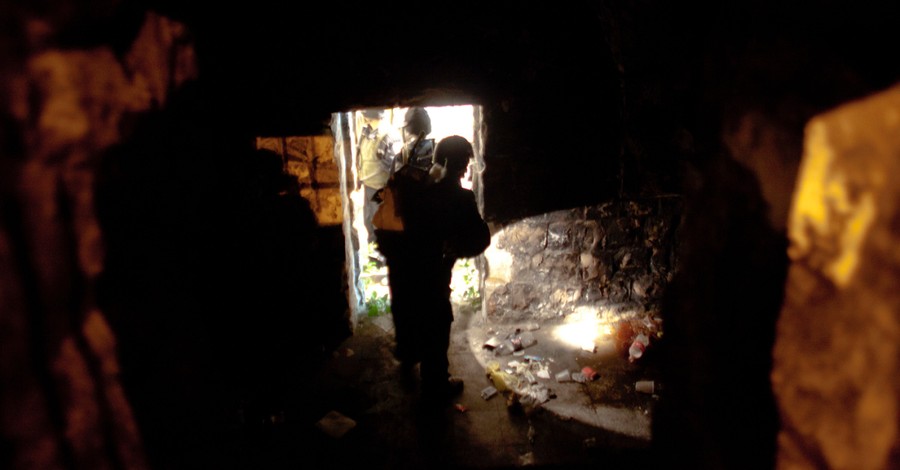 ---
Palestinian rioters have reportedly vandalized Joseph's tomb near the West Bank city of Nablus on Sunday, just days ahead of Passover and during the Muslim holy month of Ramadan.
According to Israel Defense Forces Spokesman Brigadier General Ran Kochav, about 100 Palestinian rioters broke into the site overnight and set it on fire. The rioters also smashed objects before being dispersed by Palestinian forces.
The Times of Israel reports that Prime Minister Naftali Bennett condemned the incident at the State of a Cabinet meeting Sunday.
"During the night, Palestinians destroyed Joseph's Tomb. Dozens of Palestinian rioters in a campaign of destruction simply violated a holy place for us, the Jews," Bennett said.
"They broke the tombstone on the grave, set fire to rooms in the compound – I saw the pictures and was shocked," he shared.
"We will not abide such an assault on a place that is holy to us – on the eve of Passover – and we will get to the rioters. And of course, we will make sure to rebuild what they destroyed, as we always do," the prime minister asserted.
Video footage posted to social media shows the rioters rushing into the site. Subsequent photos show parts of the tomb charred from the fire.
"The vandalism of Joseph's Tomb is a grave event and a serious violation of freedom of worship in one of the holiest places for every Jew. It violates the feelings of the entire Jewish nation, especially when it occurs during the Muslim holy month," Defense Minister Benny Gantz said in a statement.
He added that Israel will work immediately to "ensure that the site is refurbished and quickly returned to its original condition."
Joseph's tomb, located inside Area A of the West Bank, is believed by Jews to be the traditional burial site of Joseph from the Bible. Muslims, however, believe a sheikh is buried there.
This incident comes as tension between Israel and Palestine is heightened following a clash between Palestinian gunmen and IDF soldiers near the Balata refugee camp in the Palestinian city of Jenin.
The attack also marks the second time in nearly seven years that Palestinian rioters have vandalized Joseph's tomb.
Photo courtesy: ©Getty Images/Uriel Sinai/Stringer, people praying in Joseph's Tomb in 2011.
---
Milton Quintanilla is a freelance writer. He is also the co-hosts of the For Your Soul podcast, which seeks to equip the church with biblical truth and sound doctrine. Visit his blog Blessed Are The Forgiven.