Milton Quintanilla
| Contributor for ChristianHeadlines.com
| Wednesday, September 14, 2022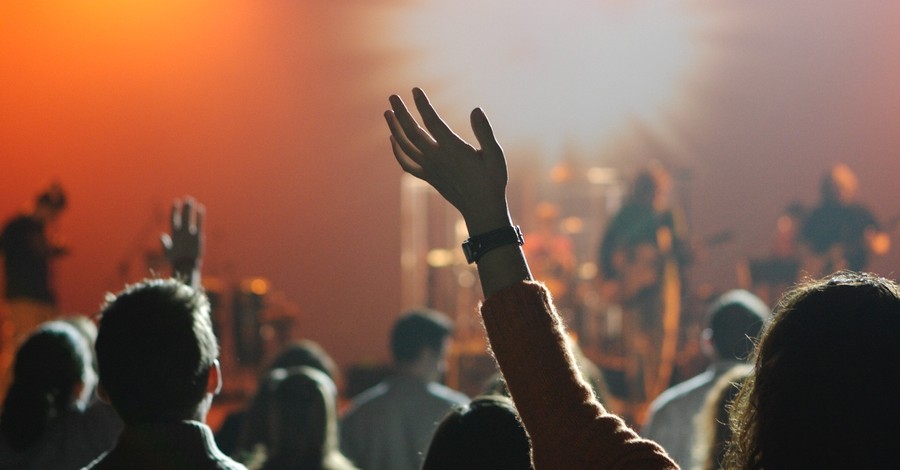 ---
Over 7,000 people gathered for the annual Sing! Conference at the Gaylord Opryland in Nashville, Tennessee, last week.
The 4-day conference – which ran from September 4 to 7 – was hosted by modern hymn writers Keith and Kristyn Getty, an Irish duo best known for songs such as "In Christ Alone" and "He Will Hold Me Fast." The event, which was held both in-person and virtually, sought to help Christians rediscover "how the patterns of a [Christian's worship] can cultivate [their] devotion to Christ."
According to The Christian Post, the conference included over 80 Christian speakers and artists. On the second day of the conference, Eric McAllister, a director of music and liturgy from the megachurch High Pointe Baptist Church in Austin, Texas, stressed the importance of cultivating worship in multi-ethnic churches.
"Our primary aim when we gather, and the primary aim of our lives as believers is to give praise and glory to God and to edify and pursue the unity of His people," McAllister said in his message.
"[God] is the very center of our gatherings because He is the one who initiates our gatherings — who has called us to Himself," he continued. "Though we were straying like sheep, He's called us back to Himself through Christ Jesus, the shepherd of our souls."
McAllister, who also serves as creative director for Sunday Morning Songs, warned that Christians and leaders can turn worship into a "habit" instead of an act of affection before the Lord.
"The aim of our services and the songs that we sing should be first and foremost to sing and retell the story of our God, to give praise to Him and to call attention to His works, His Words and His ways," McAllister explained.
"Regardless of how you sing, it is all in vain if we're not a people who abide in God and allow His words originally to abide in us," he continued. "The aim of our gatherings is vertical; of course, we address God, and He addresses us through His Word. But, the aim of our gatherings is also horizontal. We are also concerned with others in the Church and in our gatherings."
On Monday, author, pastor and theologian John Piper delivered a sermon titled Treasuring Christ Together: The Power of Gathered Worship, where he underscored how "authentic" worship requires a unified effort from the body of Christ, in which every member participates.
If there is a lack of participation or diminished effort in one person singing to God, then the "whole Bride of Christ will suffer."
"Don't ever forget that. Don't ever minimize that. Don't ever neglect that. Don't ever think that there can be God-centered worship without that," Piper, the chancellor of Bethlehem College & Seminary in Minneapolis, said.
Piper also drove home the point that the correct posture of the heart is essential in the context of worship.
"[Singing worship must be done] with your heart [or] from your heart, … to the Lord [and by] always addressing one another. … That's corporate worship," he said.
As part of this point, Piper cited Ephesians 5:18-19: "Do not get drunk on wine, which leads to debauchery. Instead, be filled with the Spirit, speaking to one another with psalms, hymns and songs from the Spirit. Sing and make music from your heart to the Lord."
Regardless of singing quality, Piper contended that "true worship" entails Christians praising God together as an act of love towards Him.
"The unified harmony of diverse voices is more beautiful than the greatest sound of voices in unison. Not the individual soul aflame with love to God, but rather, the Body of Christ [or] the Bride of Christ united in corporate worship is the end of creation," Piper said.
"It is a glorious thing not to minimize unison. It is a glorious thing. When say, 50,000 people blast with unison, like an army going to war and singing their ballad of hope land, that's a glorious thing."
Other speakers at the Sing! Conference included Shai Linne, Alistair Begg, Mark Dever, D.A. Carson and Joni Erickson Tada.
Photo courtesy: Unsplash/John Price
---
Milton Quintanilla is a freelance writer and content creator. He is a contributing writer for Christian Headlines and the host of the For Your Soul Podcast, a podcast devoted to sound doctrine and biblical truth. He holds a Masters of Divinity from Alliance Theological Seminary.