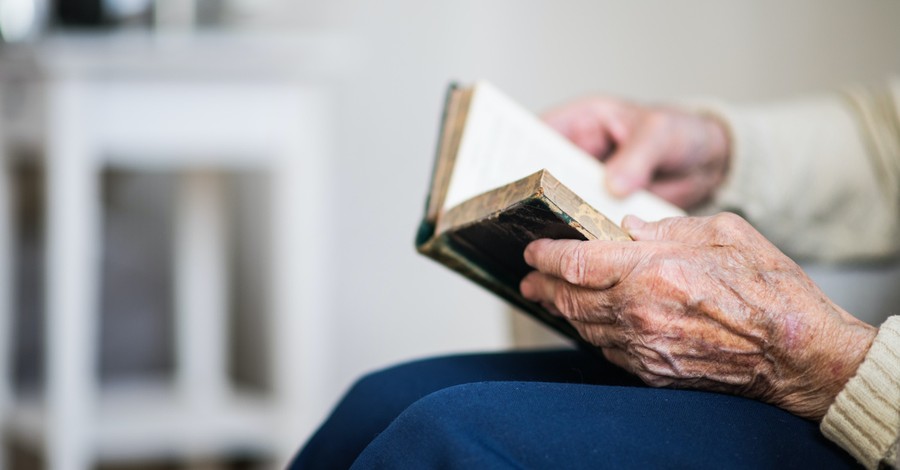 On Tuesday, World War II veteran Rev. Fred Lunsford prayed for a spiritual awakening in an online prayer meeting with more than 250,000 people.
Lunsford, who has pastored for 70 years in North Carolina, fell ill two years ago and prayed that God would take him home, but God had other plans for the war hero, CBN News reports.
"Two years ago, I thought I was going to die at the age of 93," Lunsford said. "I was very sick and asked the Lord to let me die. I wanted to go to heaven, but God said, 'Not yet!'"
Lunsford challenged God asking him, "Why are you leaving me here?"
God answered Lunsford by requesting he "pray for a spiritual awakening!"
Since then, a faithful servant of Christ, Lunsford has done just that. In his personal prayer garden nestled in the mountains of Marble, N.C., Lunsford has steadfastly prayed for a revival.
"[God] extended my years for a reason, and He wanted me to pray for spiritual awakening and to get as many people praying as I could," Lunsford told CBN News. "God spoke into my heart, and I yielded to it. It's not me; it's the Lord," he asserted.
In January, Lunsford invited Mud Creek Baptist Church pastor Rev. Greg Mathis to pray for a revival with him.
Mathis described the prayer experience as powerful, noting that he had "felt God in a way that I hadn't experienced in a long time."
"Heaven came down and the area in which we were praying could barely contain us," he added.
The initial plan was to have hundreds of pastors join Lunsford on the mountain to pray for an awakening, but because of the COVID-19 pandemic, new plans had to be made.
The online prayer event, "Praying on the Mountain", was organized as an alternative by Mathis and his team at Mud Creek Baptist Church.
Over 267,000 people joined in for a day of fasting and prayer.
"I now realize that it never was about us gathering physically to pray but joining our hearts and souls to collectively pray together for a spiritual awakening," Lunsford said.
"It's been amazing how it's all happened, what's taken place. It's beyond my comprehension. I just can't understand it. It's all because of His grace. I know this is of God, and on May the 5th something big is going to happen," he added.
Related:
Worldwide Prayer Event Hopes to Reach 1 Billion People by the End of May
Quarantine Revival' – 132,000 Respond to Jesus during Virtual Evangelistic Event
Photo courtesy: ©Getty Images/Halfpoint
---
Milton Quintanilla is a freelance writer and content creator. He is a contributing writer for Christian Headlines and the host of the For Your Soul Podcast, a podcast devoted to sound doctrine and biblical truth. He holds a Masters of Divinity from Alliance Theological Seminary.
---
---