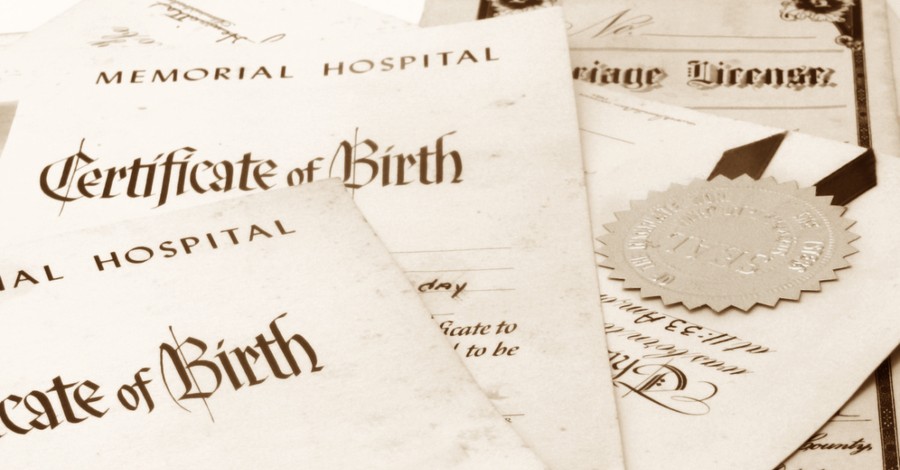 Oklahoma Governor Kevin Stitt (R) has signed a bill banning non-binary gender marks on birth certificates.
The ban on non-binary certificates, which Stitt signed into law on Tuesday, is reportedly the first of its kind in the U.S. The bill, SB 1100, limits biological sex on birth certificates to just male and female.
Stitt's signing of the law makes permanent his executive order that blocked the state's Department of Health from issuing a non-binary birth certificate last year, CBN News reports. At the time, an Oklahoma-born Oregon resident sued the agency after it initially denied their request for a non-binary birth certificate.
According to the Washington Examiner, the first non-binary certificate in Oklahoma was issued in October 2021. In response, Stitt and GOP lawmakers decided to take action against future distributions of non-binary birth certificates.
"I believe that people are created by God to be male or female. Period," the governor said at the time. "There is no such thing as non-binary sex, and I wholeheartedly condemn the purported [Oklahoma State Department of Health] court settlement that was entered into by rogue activists who acted without receiving proper approval or oversight."
"We must stand up and put a stop to this nonsense regarding biological sex," Sen. Michael Bergstrom (R-Adair), who sponsored the bill, said in a statement. "It's not a complicated issue – biologically, you're either a male or female. There should be no other option to choose from on a birth certificate."
The bill was met with criticism from Democratic state Rep. Mauree Turner, who is considered the first non-binary state lawmaker in the U.S.
"I find it very extreme and grotesque use of power in this body to write this law and try to pass it — when literally none of them live like us," Turner tweeted in response to the legislation. "Some of our fate, for now, lies in the hands of some people who claim to get it and some people who absolutely don't."
Presently, about fifteen states and the District of Columbia allow non-binary or gender-neutral "X" options on birth certificates. Vermont is expected to become the next state to allow the non-binary designation after its new law takes effect on July 1.
Related:
NYC Adds a 3rd Gender, 'X,' to Birth Certificates
Minors Can Now Change Their Sex on Birth Certificates in New York

Photo courtesy: ©Getty Images/Kathryn8
---
Milton Quintanilla is a freelance writer and content creator. He is a contributing writer for Christian Headlines and the host of the For Your Soul Podcast, a podcast devoted to sound doctrine and biblical truth. He holds a Masters of Divinity from Alliance Theological Seminary.
---
---