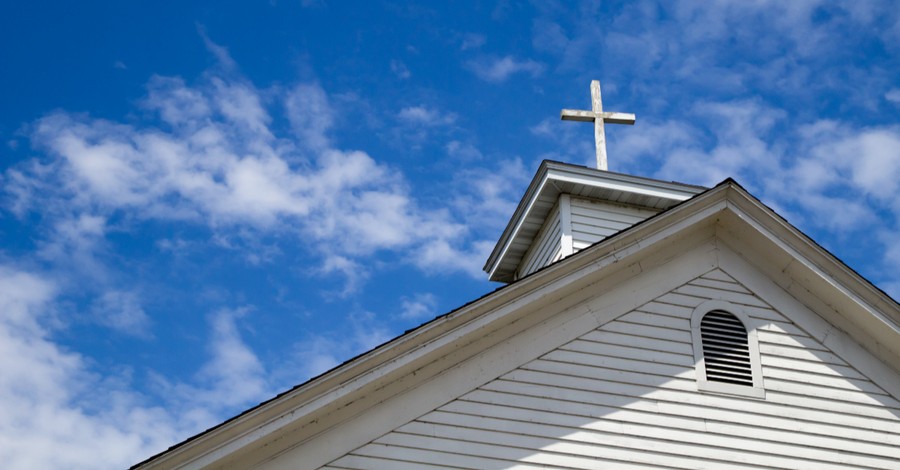 Churches and other religious groups are contending for their religious rights across the northeast in resuming in-person gatherings.
CBN News reported that Gov. Phil Murphy is facing a federal religious liberty lawsuit by the Thomas More Society – a conservative-leaning law-firm – after a Jewish rabbi and a Catholic priest felt that their religious rights were violated following Murphy's COVID-19 stay-at-home orders.
On Tuesday, according to the Thomas Moore Society, Murphy indicated that he would be lifting the stay at home order in New Jersey but would maintain restrictions that limit indoor gatherings to 25 percent of a building's capacity or 50 people total.
"With his stay-home orders, Governor Murphy ripped away the Constitutional rights of the people of New Jersey," said Thomas More Society Special Counsel Christopher Ferrara. "With his latest edict, he is deigning to restore them one drip at a time, as with an eyedropper."
"Governors may not be allowed to act like petty tyrants – they must be held accountable." Ferrera continued. "Our lawsuit seeks to be the catalyst that will end New Jersey's experiment in absolute monarchy."
In Massachusetts, the mayor of Somerville, MA, Joseph Curtatone, was given a letter by First Liberty Institute and the Massachusetts Family Institute on behalf of several churches in Somerville who plan to reopen this Sunday.
The letter noted that Curtatone had limited attendance for houses of worship to no more than 10 people despite Governor Charlie Baker's order that allows up to 40 percent capacity.
Baker issued Order 33 in May in which churches and other religious gatherings "may open their premises to workers ... and the public" in compliance to health and safety protocols.
Additionally, Baker's order noted that "no municipal or other local authority should adopt or enforce any workplace health or safety rule to address COVID-19 that is in addition to, stricter than, or otherwise in conflict with any COVID-19 workplace safety rule adopted in Order 33."
First Liberty represents four churches in the letter including, Igreja Comunidade Batista Shalom Internacional, Christian Fellowship of Boston, International Church, and Safe House Baptist Church.
"Mayor Curtatone's restrictions on churches would prevent even Jesus and the twelve disciples from lawfully gathering in Somerville," said Jeremy Dys, special counsel for Litigation and Communications for First Liberty Institute.
"If thousands of people can peacefully protest in the streets under the First Amendment, certainly churches are able to safely resume in-person religious gatherings," Dys argued.
Andrew Beckwith of the Massachusetts Family Institute echoed this sentiment asserting that "It is time for government officials to stop these discriminatory orders that single out churches." He continued, "Churches in Massachusetts are vital to our communities and just want to be treated with respect and fairness."
Somerville churches are currently planning to meet this Sunday at 40 percent capacity.
Attendees must wear masks or face coverings and persons will be required to maintain a 6-foot distance from one another.
The church also informed congregants and church staff members to stay home if they felt sick or were aware that they had been exposed to someone with a potential or confirmed case of COVID-19.
Photo courtesy: ©Getty Images/Ehrlif
---
Milton Quintanilla is a freelance writer and content creator. He is a contributing writer for Christian Headlines and the host of the For Your Soul Podcast, a podcast devoted to sound doctrine and biblical truth. He holds a Masters of Divinity from Alliance Theological Seminary.
---
---