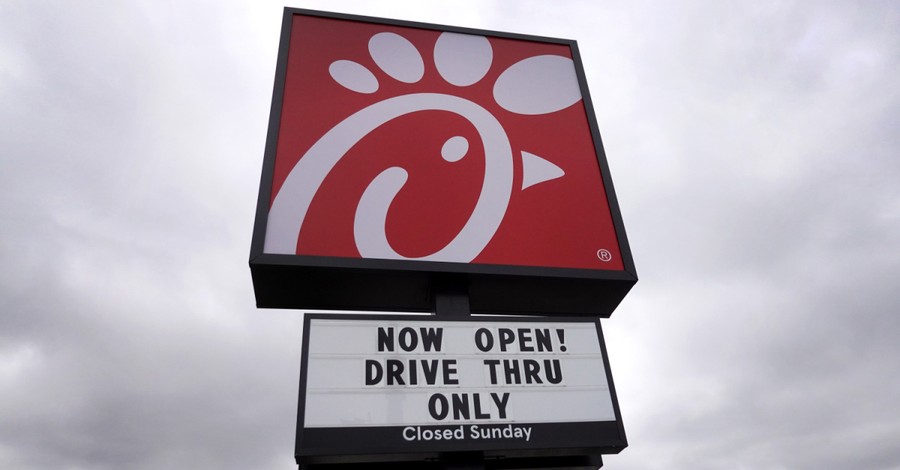 Local New Jersey officials are calling on the state turnpike authority to reverse the decision to build a Chick-Fil-A at a rest stop along the Garden State Parkway after alleging that the chain is anti-LGBTQ.
Earlier this month, the Turnpike officials announced that restaurants including Chick-fil-A and Shake Shack would be replacing several McDonald's restaurants in the Brookdale South and Vauxhall services areas.
According to NJ.com, Bloomfield Mayor Michael Venezia and Councilman Rich Rockwell, the latter of whom is gay, opposed the Authority's decision to open the Christian restaurant best known for its chicken sandwiches.
"This announcement by the New Jersey Turnpike Authority to allow Chick-fil-A to open a restaurant at a Bloomfield rest stop is incredibly disappointing. Bloomfield is a diverse community accepting of all races, religions and sexual orientations, which is the antithesis of what this chain stands for," Venezia said in a statement.
"Chick-fil-A has a long, documented history of opposing same-sex marriage and supporting anti-LGBTQ legislators and organizations," he continued. "I implore the New Jersey Turnpike Authority to reconsider this decision and to instead choose a restaurant that is more in line with our values."
Rockwell also echoed Venezia's concern about the new Chick-fil-A, contending that he cannot eat at a place that opposes his lifestyle.
"I just can't feel comfortable eating, giving money to someone who's opposing my rights," Rockwell told News 12 The Bronx. "For that to be on a publicly funded, state agency highway, that seems inappropriate to me."
Last week, Turnpike officials issued a statement asserting that any entities doing business with them are required by state law to treat their customers with respect.
"The Turnpike Authority expects that anyone doing business in its service areas will treat all patrons with respect and will abide by the standards of the New Jersey Law Against Discrimination," Authority officials said in a statement.
As CBN News reports, Chick-fil-A was previously criticized within the Christian community for pulling donations to other Christian organizations such as the Fellowship of Christian Athletes and the Salvation Army after activists accused them of being anti-LGBTQ.
Last year, Burger King mocked Chick-fil-A by donating money from its chicken sandwiches to a leading LGBT group.
In 2019, the San Antonio City Council voted against the decision to have a Chick-fil-A open at the city's airport. In response, a company spokesperson cited the chicken restaurant's "code of conduct," which is based on the golden rule that is found in the Bible: "Do unto others as you would have them do unto you" (Luke 6:31)
"The 140,000 people who serve customers in our restaurants on a daily basis represent and embrace all people, regardless of race, gender, ethnicity, sexual orientation or gender identity," the spokesperson told Fox News at the time. "Our intent is to have a positive influence on all who come in contact with Chick-fil-A."
Photo courtesy: ©Getty Images/Scott Olson/Staff
---
Milton Quintanilla is a freelance writer and content creator. He is a contributing writer for Christian Headlines and the host of the For Your Soul Podcast, a podcast devoted to sound doctrine and biblical truth. He holds a Masters of Divinity from Alliance Theological Seminary.
---
---