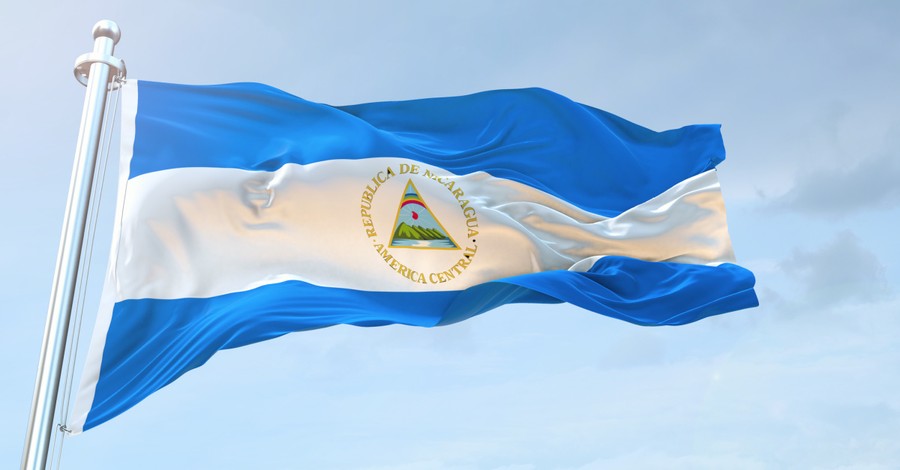 On Friday, a Nicaraguan court sentenced a Catholic bishop to over 26 years in prison for treason and for declining to be sent to the United States in a prisoner release.
According to The Christian Post, Bishop Rolando Alvarez, the bishop of the Matagalpa diocese, was arrested last August alongside several other priests and seminarians amid tensions between the Catholic Church and President Daniel Ortega's government. The latter has opposed any type of dissent.
Alvarez refused to join 222 other political prisoners who were sent to the U.S. last Thursday per an agreement with the U.S. State Department. Four priests were among those who were sent to the U.S. As reported by Catholic News Agency, the bishop decided to stay in Nicaragua to support the Catholics experiencing oppression from the dictatorial government. In addition to his arrest, Alvarez was fined and stripped of his Nicaraguan citizenship.
During televised remarks, Alvarez denounced the released prisoners as "criminal mercenaries" for foreign powers attempting to undermine national sovereignty.
According to the U.K.-based Christian Solidarity Worldwide, Alvarez has been relocated to La Modelo Tipitapa prison after being kept under guard at a house in the capital city of Managua.
Anna Lee Stangl, CSW's Head of Advocacy, said in a statement last Friday that while her organization appreciates efforts by the U.S. to bring the Nicaraguan prisoners in, the group noted that the choices these individuals were offered by the Nicaraguan government to either remain "in prison in inhumane conditions" or go "into forced exile is one no one should ever be forced to make."
"Furthermore, President Ortega's declaration that those who were flown to the U.S. this week have been stripped of their citizenship contravenes international law," Stangl added. "We urge the international community to hold the Nicaraguan government to account for its continued efforts to eliminate independent civil society and critical voices and its attacks on fundamental human rights, including freedom of religion or belief, and not to forget those who remain political prisoners in Nicaragua including Bishop Rolando Álvarez Lagos.'"
At the time of Alvarez's arrest, The Nicaraguan federal police claimed that they arrested him to "recover normality for the residents and families of Matagalpa;" otherwise, the bishop would have persisted with "destabilizing and provocative activities."
The Nicaraguan congress, led by Ortega's Sandinista National Liberation Front, had ordered over 1,000 nongovernmental organizations to shut down. According to PBS, Mother Teresa's charity is among those being forced to close.
Since 2018, religious persecution in Nicaragua has significantly increased amid growing tensions between Catholic leaders and the government.
Martha Patricia Molina Montenegro, a Nicaraguan lawyer and a Pro-Transparency and Anti-Corruption Observatory member, noted that over 190 attacks have occurred against the Catholic church since 2018. She added that "Ortega fears no one."
"The police are acting like a criminal group that does not submit to the rule of law, and once again, it makes clear that Nicaragua is a dictatorship where they proceed according to the whim and state of mind of President Daniel Ortega and his consort," she said, according to Catholic News Agency.
Photo courtesy: ©Getty Images/EA
---
Milton Quintanilla is a freelance writer and content creator. He is a contributing writer for Christian Headlines and the host of the For Your Soul Podcast, a podcast devoted to sound doctrine and biblical truth. He holds a Masters of Divinity from Alliance Theological Seminary.
---
---