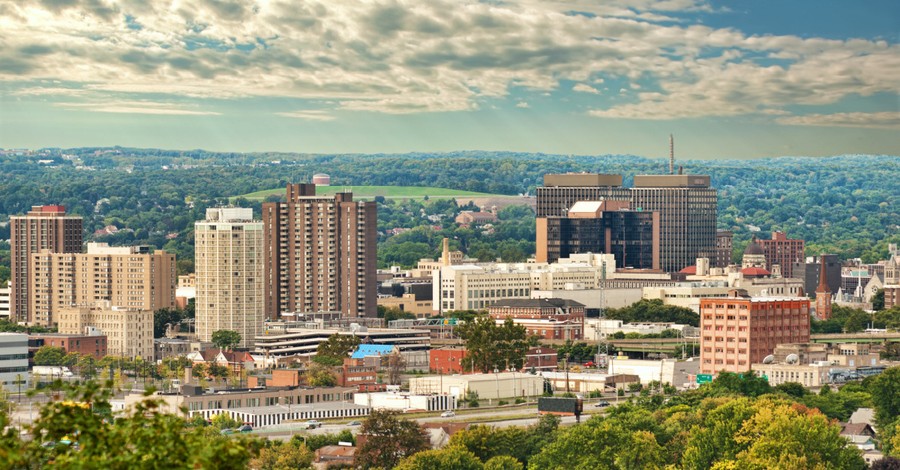 The New York State Office of Children and Family Services (OCFS) has agreed to pay $250,000 in legal fees after spending years attempting to shut down New Hope Family Services, a faith-based adoption agency, because of its policy about placing children with a "married mother and father" and not same-sex couples and unmarried heterosexual couples.
According to The Christian Post, OCFS will also allow New Hope Family Services to maintain its faith-based policies. The Alliance Defending Freedom, a legal nonprofit that represented New Hope in the case, broke the news of the settlement on Tuesday.
"New Hope is a private religious ministry that doesn't take a dime from the government. Further, New Hope's faith-guided services don't coerce anyone and do nothing to interfere with other adoption providers who have different beliefs about family and the best interests of children," ADF Senior Counsel Roger Brooks said in a statement.
"On behalf of the children waiting to be adopted and the prospective parents partnering with New Hope to provide loving and stable homes, we're pleased to favorably settle this case and ensure the organization can continue its vital service to the Syracuse community."
The years-long battle began in 2018 when the OCFS accused New Hope of violating a state law that banned discrimination against adoption service applicants due to sexual orientation and marital status.
Following a district court ruling against New Hope, the case was sent back to a lower court after a three-judge panel of the U.S. 2nd Circuit Court of Appeals brought back the lawsuit in July 2020.
In October 2020, U.S. District Court Judge Mae D'Agostino granted New Hope a preliminary injunction against the state law.
"While not all of the evidence discussed weighs in favor of a finding of hostility when viewed individually, the totality of the evidence indicates that section 421.3(d), as promulgated and enforced by OCFS, is not neutral and appears to be based on some hostility towards New Hope's religious beliefs," D'Agostino, an Obama appointee, wrote.
In September 2022, D'Agostino ordered the state to stop forcing "New Hope to process applications from, or place children for adoption with, same-sex couples or unmarried cohabitating couples, and insofar as it would prevent New Hope from referring such couples to other agencies."
Despite reaching a settlement on Tuesday, New Hope is currently dealing with a separate lawsuit with the New York Division of Human Rights.
In a similar ruling in 2021, the U.S. Supreme Court ruled in favor of a Catholic charity in Philadelphia that tried to exclude the organization from its foster program because of its refusal to place children with same-sex couples due to its religious beliefs.
Photo courtesy: ©Getty Images/Debra Millet
---
Milton Quintanilla is a freelance writer and content creator. He is a contributing writer for Christian Headlines and the host of the For Your Soul Podcast, a podcast devoted to sound doctrine and biblical truth. He holds a Masters of Divinity from Alliance Theological Seminary.
---
---