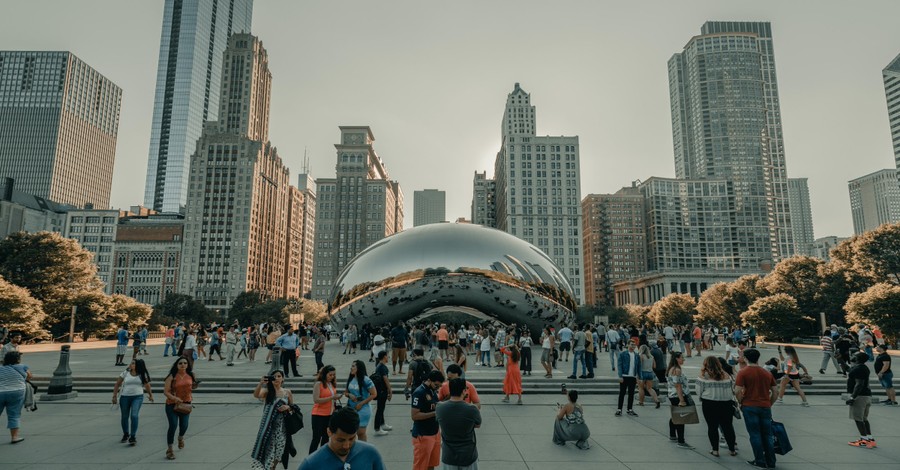 ---
A new documentary, titled Chicago: America's Hidden War, highlights the unending wave of gun violence seen in the Windy City.
The film, which was released in May, was produced by Pastor Dimas Salaberrios, a former drug dealer from New York.
In an interview with CBN News, Salaberrios argued that there is a spiritual battle taking place in Chicago.
"I would say in Chicago there is definitely a demonic presence that I sense when I'm praying and interacting with people on the street," he explained.
Pastor Corey Brooks, who leads the Chicago-based ministry called Project Hood, echoed these sentiments saying, "There's a real spiritual battle going on in the city of Chicago for the lives of people."
He added, "There seems to be a spirit of murder throughout the city."
Brooks went on to note that some of the violence is gang related. Some gangs, he said, have "splinter groups" that "go from block to block, neighborhood to neighborhood," making life in Chicago "very difficult."
Despite being halfway through the year, Salaberrios highlighted that "over a hundred children have been shot already."
"We have a child in our film, Quincy, who sleeps under his bed because he feels like he can get shot. He realizes from the bullet holes on the walls of his house from many drive-bys in the neighborhood that are the level of his bed – if he slept in his bed – he would be shot," Salaberrios noted.
Brooks noted that the gun violence has not only caused fear throughout the city, but it has also negatively impacted Chicago's economy.
"We had a McDonalds, of all things, to close because of the violence," Brooks said. "I've done so many funerals, unfortunately. You know, too many to even count."
Amid the widespread violence, churches have been stepping up in prayer and evangelism, CBN News reports.
"[Christians are] having marches, going door to door. They're doing things they have not normally done," Brooks asserted.
Project Hood, which works directly with gang members, also now has a violence prevention team made up of ten full-time employees "that go out into the neighborhood to help make sure there is no retaliation for violence," Brooks explained. "To make sure that we have conflict resolution with individuals who participate in that type of lifestyle."
"At the end of the day, we can try to supply jobs. We can try to supply counseling. We can try to give all kinds of different resources, but I really do believe ultimately it's spiritual warfare and a battle that we're in, and it's a battle for people's souls," Brooks shared.
"The enemy is out to kill, steal and destroy people in our community, and we have to do everything that we can to push back the darkness, to push back the evil," he added. "And the way that we do that is showing the love of Christ in very practical, meaningful ways."
Salaberrios' documentary is expected to be an Academy Award contender this year. During the film's release in May, Academy Award-winning actor Denzel Washington, along with Mark Burnett and Roma Downey, rented out movie theaters to show the film.
Photo courtesy: Clay Banks/Unsplash
---
Milton Quintanilla is a freelance writer. He is also the co-hosts of the For Your Soul podcast, which seeks to equip the church with biblical truth and sound doctrine. Visit his blog Blessed Are The Forgiven.