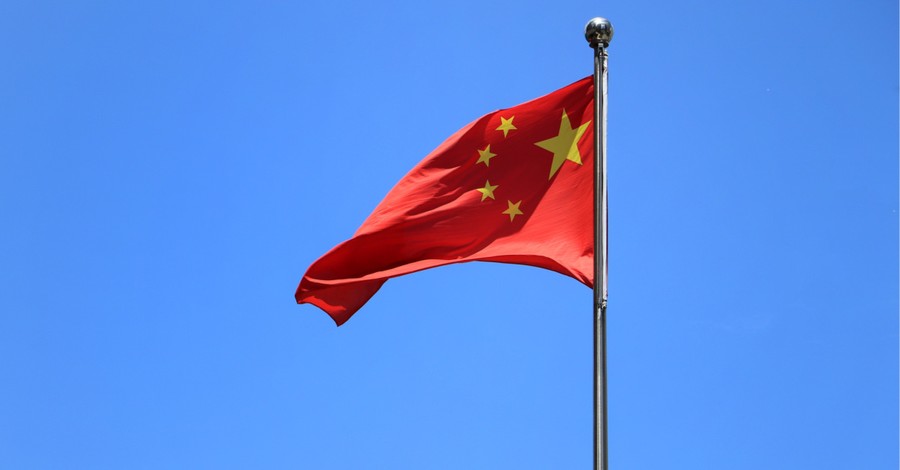 Last Thursday, a new bill was introduced by U.S. Representative Scott Perry (R-PA) titled the "Designating the Chinese Communist Party a Transnational Organized Crime Group Act."
According to The Christian Post, a press release of the proposed legislation seeks to "add the Chinese Communist Party (CCP) to the Top International Criminal Organizations Target (TICOT) List and provide the United States law enforcement agencies a strategic directive to target the CCP's malign activity."
"The CCP is an abject moral failure," Perry said, as he introduced the bill. "You know this. It is decrepit, it is demonic, it is an institution that subjugates and enslaves the people it has dominion over. In the past hundred years, our world saw the rise of communism in the Soviet Union and we witnessed freedom imperiled by evil. And we're witnessing it right now today. Right as we stand here, it is happening right now today. But it cannot be allowed to endure."
Chinese diplomats in the U.S. involved in criminal activity would also be removed from sovereign immunity, according to the bill.
The press release explained that "the CCP's coordinated and government-directed theft of American intellectual property, cyber-attacks on U.S. systems, espionage, and international fentanyl trafficking, are amongst the top reasons the CCP qualifies to be on the TICOT List."
Reps. Tim Burchett (R-TN) and Scott DesJarlais (R-TN) co-sponsored the bill.
Several members of religious and human rights groups lauded the new bill, including Dede Laugesen, executive director of Save the Persecuted Christians, a grassroots movement that seeks to educate people on anti-Christian violence. The group had also worked with Perry in introducing the legislation.
"Save the Persecuted Christians is very grateful for this legislation," Laugesen said. "It's the first step in righting the injustices and making the world a safer place for all at-risk populations, which seemed to be multiplying exponentially as China's malign influence had continued unchecked — but, no more."
Sean Lin, who represents the Washington-based Falun Dafa Association, also expressed his appreciation for the bill.
In the past 70 years, Lin explained that there have been over 80 million Chinese deaths because of the "waves of CCP-sanctioned politics persecutions."
"This bill tells the tragic reality that Chinese people, regardless of their race and ethnicity, are under the ruling of an evil gangster entity — the Chinese Communist Party," Lin argued. "And, it also has highlighted the CCP's existential threat to global civilization and the free world. All congressional leaders must stand strong to support this legislation to name the CCP for what it is, as it presents an outcry for freedom for all people suffering under CCP."
Additional efforts made against the CCP include Resist China, "a global campaign of united movements working to end the Chinese Communist Party's authoritarian regime."
The organization, which hosts events worldwide, held a demonstration on Thursday outside the U.S. Capitol prior to Rep. Perry's proposal of the bill.
In July, an open letter was sent to Attorney General William Barr by a coalition of more than 600 human rights advocates and organizations urging him to denounce the CCP as a "transnational criminal organization (TCO)."
Photo courtesy: Macau Photo Agency/Unsplash
---
Milton Quintanilla is a freelance writer and content creator. He is a contributing writer for Christian Headlines and the host of the For Your Soul Podcast, a podcast devoted to sound doctrine and biblical truth. He holds a Masters of Divinity from Alliance Theological Seminary.
---
---