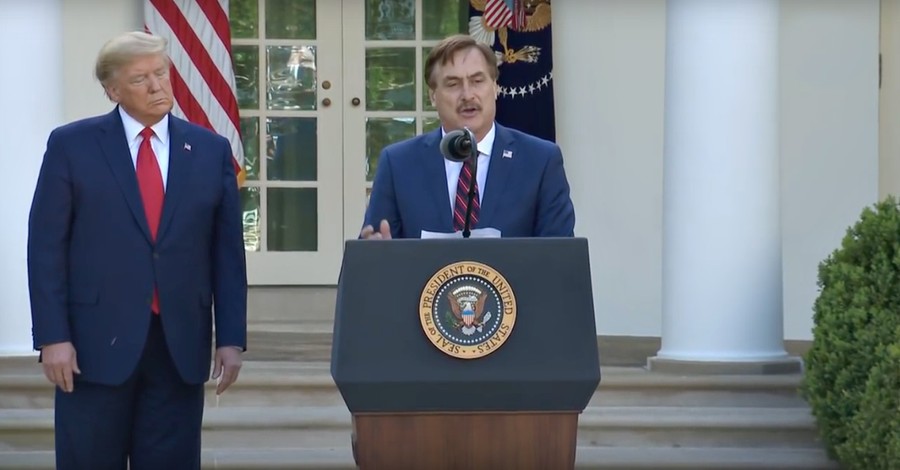 Minnesota native Mike Lindell, who is the founder and CEO of MyPillow could very well be running for governor in 2022.
CBN News reports that Lindell told News Max his reason for running is due to the poor response that Minnesota's leaders have had over the death of George Floyd and the riots that followed.
"If God has me do it, I will do it," Lindell told the news site. "I just see things that are so poorly run, and they could be done a lot better.
"It might come down to, 'if you want something done right, do it yourself,'" he added.
The MyPillow founder noted the Minneapolis police officer behind George Floyd's death should have been immediately arrested.
According to Minnesota law, a suspect can be detained for up to 48 hours prior to facing charges.
"There are bad people in all walks of life, including police," Lindell said.
He also addressed the "very poor leadership" from Mayor Jacob Frey, state Attorney General Keith Ellison, and Gov. Tim Walz in preparing for the violent riots following George Floyd's death.
"It's sad because I think our leadership could have been a lot more prepared," Lindell said.
"Prepare on a big scale, better to have too many (National Guardsmen) than too few," he added.
Politico reports that Lindell's run for Minnesota governor would have President Trump's backing as he has encouraged the MyPillow founder to run.
Back in March, Lindell made an appearance at a White House news conference with the President and CEOs of several companies in helping out the nation fight COVID-19, CBN News reported.
Lindell also called for Americans to turn to God for strength and perseverance over the pandemic.
"I encourage you to use this time at home to get back into the Word, to read our Bibles, and spend time with our families," Lindell said.
"With our great president, vice president, and this administration and all the great people in this country praying daily, we will get through this and get back to a place that's stronger and safer than ever."
Photo credit: The White House
---
Milton Quintanilla is a freelance writer and content creator. He is a contributing writer for Christian Headlines and the host of the For Your Soul Podcast, a podcast devoted to sound doctrine and biblical truth. He holds a Masters of Divinity from Alliance Theological Seminary.
---
---