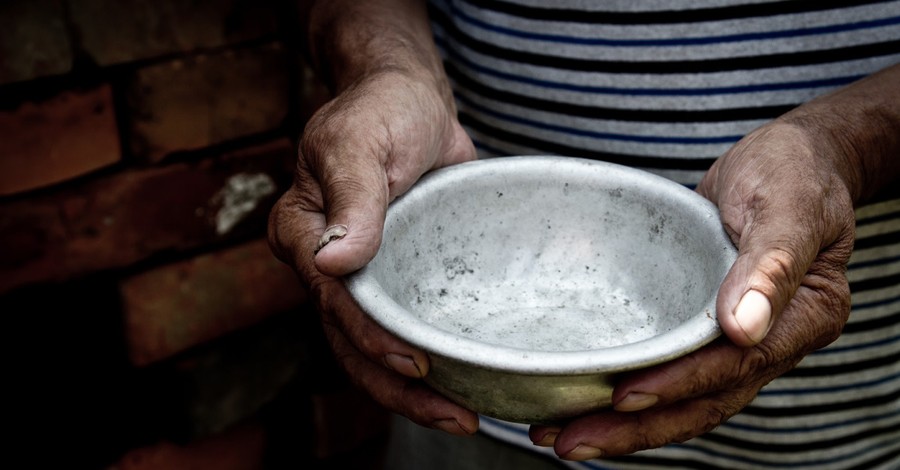 World Food Program (WFP) chief, David Beasley, cautioned that "multiple famines of biblical proportions" could occur in the coming months, estimating that some 300,000 people could potentially starve to death daily because of coronavirus shutdowns.
On Tuesday, Beasley warned of the famines in a video conference with the United Nations Security Council as he described COVID-19 as "the worst humanitarian crisis since World War II."
BBC News reports that the number of people at risk of starvation can increase from 135 million to 235 million. Countries that are "affected by conflict, economic crisis and climate change" are at increased risk of falling victim to starvation, the WFP says.
"If we can't reach these people with the life-saving assistance they need, our analysis shows that 300,000 people could starve to death every single day over a three-month period," Beasley said.
Beasley proposed $350 million in funding to set up a hub that would function as a logistical hotspot to keep humanitarian aid supplies moving. He also asked for "swift and unimpeded" humanitarian access to communities at high risk of starvation.
"If we don't prepare and act now — to secure access, avoid funding shortfalls and disruptions to trade — we could be facing multiple famines of biblical proportions within a short few months," he said.
It was reported in the Global Report on Food Crisis 2020, that about 135 million people suffered from hunger last year. This is the highest reported number to come out of the report in the four years since its first publication.
The report noted conflict as the main driver of food insecurity in 2019, impacting more than half of the 77 million acutely food insecure people in countries throughout the Middle East and Asia.
Meanwhile, harsh weather conditions played a significant role in food insecurity for many African nations, which holds the largest amount of acutely food-insecure people, specifically in the Horn of Africa and Southern Africa, preceding Central America and Pakistan.
While COVID-19 is not factored into the numbers portion of the report, it does mention a fear that the economic impacts of the virus could increase the risk of food shortages and starvation globally.
"While COVID-19 does not discriminate, the 55 countries and territories that are home to 135 million acutely food-insecure people in need of urgent humanitarian food and nutrition assistance are the most vulnerable to the consequences of this pandemic as they have very limited or no capacity to cope with either the health or socioeconomic aspects of the shock," the report noted.
"These countries may face an excruciating trade-off between saving lives or livelihoods or, in a worst-case scenario, saving people from the coronavirus to have them die from hunger."
The report added, "To prevent these tens of millions of people already facing food crises from succumbing to the virus or to its economic consequences, all actors need to mobilize and coordinate along a set of operational and strategic priorities."
In an interview with the BBC, Beasley, who recently recovered from COVID-19 himself, estimated the deaths of 30 million people or more in a matter of months if more food and funding were not secured by the U.N.
WFP's senior economist, Arif Husain, said, "It is a hammer blow for millions more who can only eat if they earn a wage."
He added that the economic impact of the coronavirus pandemic was potentially catastrophic for millions "who are already hanging by a thread."
"Lockdowns and global economic recession have already decimated their nest eggs. It only takes one more shock — like COVID-19 — to push them over the edge. We must collectively act now to mitigate the impact of this global catastrophe," he said.
Photo courtesy: ©Getty Images/Stas V
---
Milton Quintanilla is a freelance writer and content creator. He is a contributing writer for Christian Headlines and the host of the For Your Soul Podcast, a podcast devoted to sound doctrine and biblical truth. He holds a Masters of Divinity from Alliance Theological Seminary.
---
---