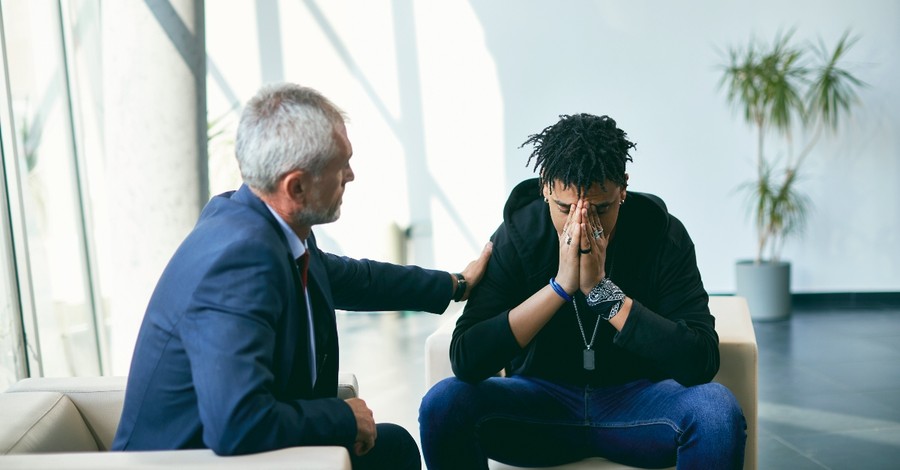 According to new research from the Barna Group, most Christians and nearly 50 percent of the general population believe churches should be offering care and counseling to their communities. Most pastors, though, disagree.
The research, which analyzed data collected in 2015, 2020 and 2022, looked at how pastors, Christians, non-Christians and the general U.S. adult population view the church's role in society today, The Christian Post reported.
The polling found that 52 percent of Christians believe churches should offer counseling and care in their communities. Thirty-eight percent of non-Christians and 48 percent of U.S. adults of the general population agreed.
Meanwhile, most pastors believe their central focus in society is to tell others about Jesus Christ (84 percent), help Christians grow (75 percent), practically assist those in need (64 percent), provide hands-on help to people in need (57 percent), teach or serve children (55 percent) and care for the elderly and widows (52 percent).
Unlike pastors, however, Christians place greater emphasis on churches offering counseling and care rather than caring for the elderly and widows (38 percent), teaching or serving children (46 percent) and practically assisting those in need (46 percent).
"Clearly, this goes beyond what pastors want for their congregations, what congregants want from their pastors, and what neighbors want out of their local churches. 'The Church' is a broad concept for many, and while it would be impossible to cater to every single expectation this entails, leaders should pay attention to the notable distinctions between what people want from churches and what pastors believe they should be offering," researchers explained in an excerpt from Barna's Resilient Pastor series.
"There are ways for pastors and communities to get on the same page (or at least in the same chapter) about the role of the church in their communities — but it's going to take some humility, introspection and, most importantly, open communication to get there," they continued.
The study, which featured 585 online interviews with Protestant senior pastors, was conducted from September 6-16, 2022.
Photo courtesy: ©iStock/Getty Images Plus/Drazen Zigic
---
Milton Quintanilla is a freelance writer and content creator. He is a contributing writer for Christian Headlines and the host of the For Your Soul Podcast, a podcast devoted to sound doctrine and biblical truth. He holds a Masters of Divinity from Alliance Theological Seminary.
---
---