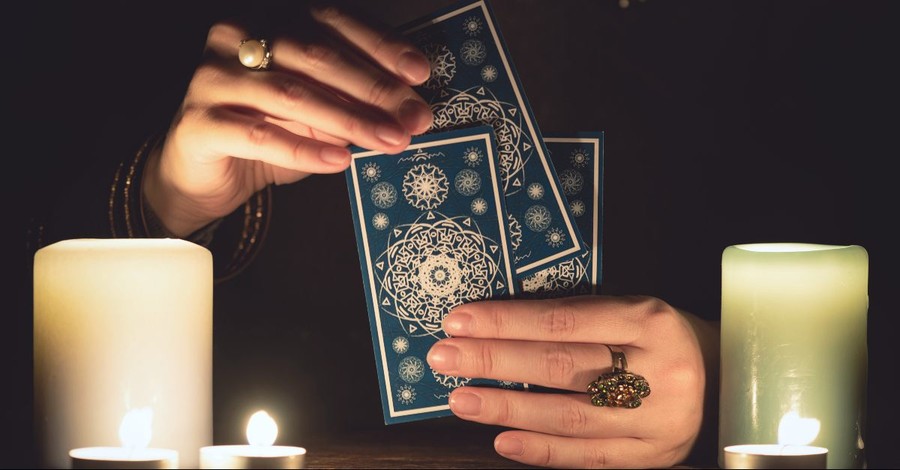 ---
An overwhelming number of Americans hold to at least one type of new-age belief, including karma, astrology, and reincarnation.
According to a YouGov poll released last week, Americans were asked whether they believed in "new-age spiritualism," which was broken down into about 20 beliefs in the survey.
About 87 percent of respondents hold at least one type of belief under the category known as "new-age spiritualism." One such belief is karma, in which a person's actions or conduct affects their fate or destiny in the future. Nearly half of Americans (45 percent) hold at least five of the listed "new-age spiritualism" beliefs.
The survey found that over half of Americans (55 percent) believe karma is real, 41 percent believe in hypnosis, 39 percent believe in UFOs/extraterrestrials, and 29 percent believe in the "law of attraction," or manifesting, a practice in which one's experiences is shaped by one's positive or negative thoughts.
Additionally, 27 percent believe in reincarnation, 26 percent believe in astrology, 24 percent believe in parallel realities, and another 24 percent believe in telepathy.
As reported by The Christian Post, roughly 28 percent of Americans believe in pantheism, which stresses that "Everything is God and God is everything." Conversely, 24 percent disagreed with that statement, 22 percent somewhat agreed, and 10 percent were unsure.
The poll showed that about 68 percent believed that "everything happens for a reason."
When asked, "How important is religion in your life?" 38 percent of respondents said it was very, while 22 percent said it was "not at all important" in their life.
Despite the general acceptance of new-age beliefs, the survey found that Americans were less likely to embrace seeing into the past or the future, as highlighted in consulting psychics, tarot card readers, and fortune tellers.
A majority of respondents (56 percent) said they do not believe in tarot card readings, while 15 percent believed in the practice, and nearly another quarter of Americans were unsure.
On the other hand, respondents believed in common new-age practices such as meditation (26 percent) and "mindfulness" (21 percent). Meanwhile, 6 percent or fewer Americans surveyed engaged in Pilates, tai chi and other practices.
Christian theologians have recently warned of new-age practices in the church, including witchcraft and "Destiny" cards, which have been likened to tarot cards.
The YouGov poll was conducted from August 18-22, 2022, with 1,000 people responding via online interviews.
Photo courtesy: ©iStock/Getty Images Plus/HappyNati
---
Milton Quintanilla is a freelance writer and content creator. He is a contributing writer for Christian Headlines and the host of the For Your Soul Podcast, a podcast devoted to sound doctrine and biblical truth. He holds a Masters of Divinity from Alliance Theological Seminary.