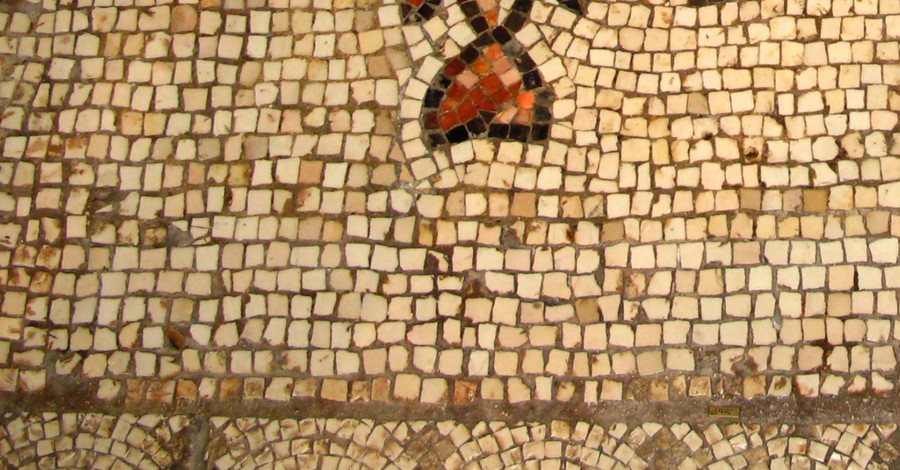 ---
Archaeologists have uncovered four Byzantine-era inscriptions after cleaning tiles during a dig in Upper Galilee earlier this summer.
According to CBN News, the discovery was made at Martyrion of Theodoros Church, best known as the "Burnt Church," which was erected by the Byzantines.
Scholars say that the structure was called the "Burnt Church" after it was set ablaze by Persians during their conquest of Jerusalem in 614 A.D. The conquest resulted in the deaths of roughly 17,000 Christians, according to the Armenian historian Bishop Sebeos.
Jessica Rentz, the field supervisor at the excavation, said that the excavation team from the Zinman Institute at the University of Haifa had been cleaning dirt and soot off the mosaics when they saw colors and images.
"Suddenly, two concentric black lines appeared in front of the main portal of the church. We realized there must be an inscription here," Rentz said.
One inscription written in Greek reads: "Offering in favor of salvation and succor for Urania and Theodoros. Lord God, accept! Amen! In the time of indiction 4 and year 619."
According to All Israel News, Professor Gregor Staab from the Germany-based University of Cologne noted that this is the first time that the names of individual Hippos residents have been revealed. He also claimed that Urania and Theodoros constructed a chapel-like structure for their remains in a nearby room.
Archaeologists also found a damaged inscription at the "Burnt Church," which reads, "Offering of Megas, the most holy bishop, for the peaceful rest of Eusebios and Iobios, his brothers, in the year 620, indiction 4."
Another one of the recently discovered inscriptions reads, "Offering of the priest Symeonios, goldsmith, custodian (?), He (the Lord) will protect him and his children and his wife."
A variety of artifacts at the site, including coins and other items, are believed to date to
before the Muslim conquest of Levant, which began in 634 A.D.
Photo courtesy: ©Getty Images/Bogdan Lazar, this is a stock image.
---
Milton Quintanilla is a freelance writer and content creator. He is a contributing writer for Christian Headlines and the host of the For Your Soul Podcast, a podcast devoted to sound doctrine and biblical truth. He holds a Masters of Divinity from Alliance Theological Seminary.