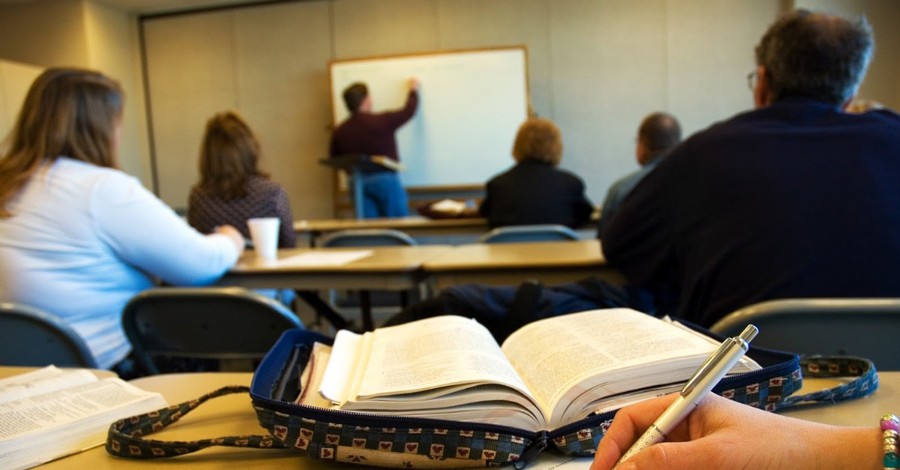 Over the past two years, more than 100 Christian colleges and universities in the United States have been identified as having ties to Planned Parenthood, a new report shows.
The report, published last month by The Institute for Pro-Life Advancement and the pro-life group Students for Life of America (SFLA), offers an analysis of all 784 colleges and universities in the U.S. that are affiliated with Christian churches. SFLA published a subsequent document breaking down each school's connection with Planned Parenthood.
According to The Christian Post, the research found that about 103 of the nation's Christian colleges have had some type of relationship with the nation's largest abortion provider.
"It's no surprise, then, that Planned Parenthood has snaked its way onto college and university campuses all over the United States," the report states. "But what may come as a surprise to some is that this includes schools that identify as Christian institutions, despite the fact that scripture and Christian tradition are soundly anti-abortion."
The schools featured in the report received a grade based on their connection to Planned Parenthood. Schools with no "infractions" received an A grade. Schools with four or more infractions were given an F, meaning that the school has a "committed" relationship to Planned Parenthood.
Each additional infraction up to four resulted in a letter grade deduction. On the other hand, schools that made an effort to provide alternatives to Planned Parenthood were given an A+.
According to the report, the promotion of Planned Parenthood as a student resource comprised 56 percent of all infractions. About 31 percent of infractions came from schools allowing students to intern at Planned Parenthood for course credit, and 6 percent came from partnering with the abortion giant for at least one event in the past year.
Additionally, schools promoting Planned Parenthood as a future career opportunity amounted to 4 percent of infractions, 2 percent for promoting it as an internship opportunity, and 1 percent for schools advertising Planned Parenthood events on its websites.
Out of the 103 schools with at least one infraction, 22 percent received an F, 20 percent received a D, 19 percent received a C, and 39 percent received a B.
A total of 666 schools received a letter grade of A because there were either no infractions or the school had severed ties with Planned Parenthood. Additionally, 49 schools were awarded an A+.
"The goal of SFLA's Christian Schools Project is to raise public awareness of Christian schools maintaining relationships with Planned Parenthood in order to encourage infracting schools to restore their Christian values by cutting ties with the abortion giant," the report states.
Photo courtesy: ©Getty Images/Nazareth Man
---
Milton Quintanilla is a freelance writer and content creator. He is a contributing writer for Christian Headlines and the host of the For Your Soul Podcast, a podcast devoted to sound doctrine and biblical truth. He holds a Masters of Divinity from Alliance Theological Seminary.
---
---