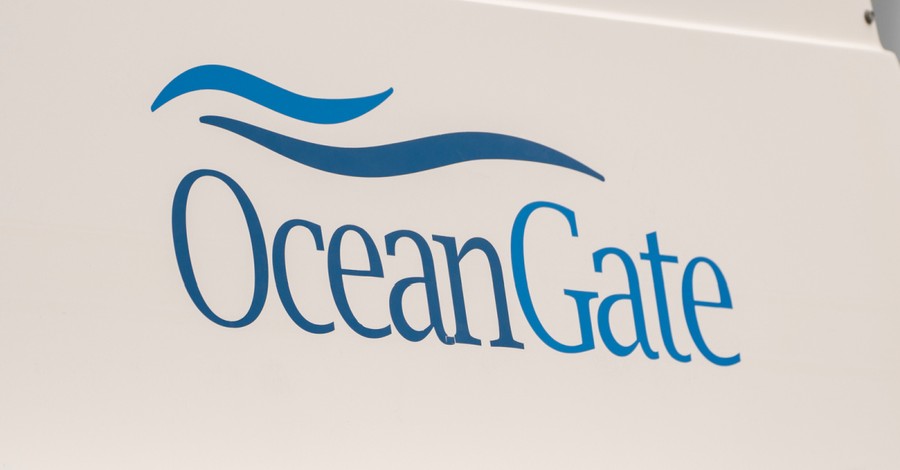 The U.S. Coast Guard confirmed on Thursday afternoon that the five people aboard a submarine heading towards the wreckage site of the Titanic were killed due to an implosion.
The incident is believed to have taken place on Sunday after the 22-foot submersible was reported missing. Following a large international search effort, debris near the Titanic site in the North Atlantic was found and confirmed to have been part of the sub.
"The debris is consistent with a catastrophic implosion of the vessel," Rear Adm. John Mauger, commander of the First Coast Guard District, said in a news conference.
Mauger noted that the debris was discovered roughly 1,600 feet from the Titanic's bow on the ocean floor, adding that it was too soon to tell when the implosion took place.
The U.S. Navy, however, detected an "anomaly" on Sunday that is believed to have been the fatal blast.
The anomaly was "consistent with an implosion or explosion in the general vicinity of where the Titan submersible was operating when communications were lost," a senior Navy official told The Associated Press.
The Titan sub was operated by the company OceanGate and was piloted by OceanGate CEO Stockton Rush, one of the five killed on Sunday.
According to USA Today, the other four victims who perished were Pakistani businessman Shahzada Dawood and his 19-year-old son Suleman Dawood, British adventurer Hamish Harding and French deep-sea explorer and Titanic expert Paul-Henri Nargeolet.
"Our hearts go out to the families and loved ones of those who lost their lives on the Titan," the White House said in a statement. "They have been through a harrowing ordeal over the past few days, and we are keeping them in our thoughts and prayers."
Stockton's wife, Wendy Rush, is a descendant of the victims of the Titanic wreck. According to genealogical records, her great-great-parents were Isidor and Ida Straus.
Between 2021 and 2022, at least 46 people successfully traveled on the sub to the Titanic wreck site, according to letters OceanGate filed with a U.S. District Court in Virginia. The letters also revealed, however, that the Titan sub previously had a battery issue.
"On the first dive to the Titanic, the submersible encountered a battery issue and had to be manually attached to its lifting platform," one filing says. "In the high sea state, the submersible sustained modest damage to its external components and OceanGate decided to cancel the second mission for repairs and operational enhancements."
Related:
Photo courtesy: ©Getty Images/David Ryder/Stringer
---
Milton Quintanilla is a freelance writer and content creator. He is a contributing writer for Christian Headlines and the host of the For Your Soul Podcast, a podcast devoted to sound doctrine and biblical truth. He holds a Masters of Divinity from Alliance Theological Seminary.
---
---