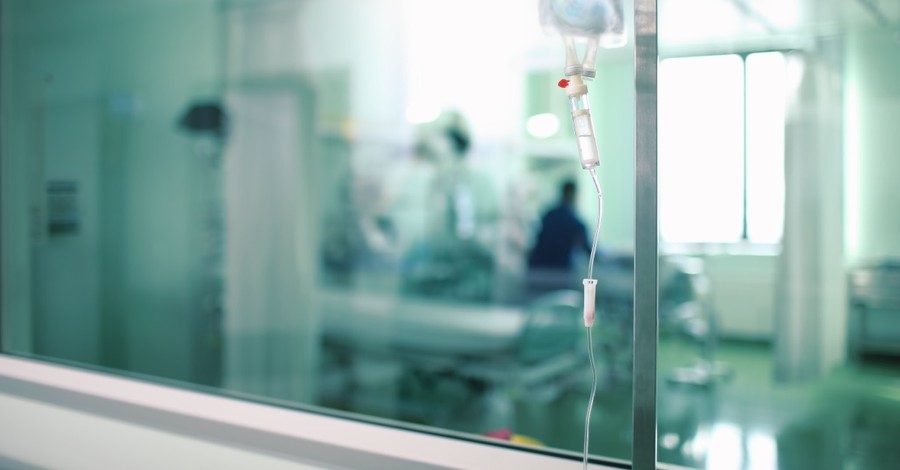 A Minnesota pastor was left partially paralyzed after he slipped on ice near his church last month.
On Dec. 16, 64-year-old Pastor David Kent of Christian Life Center in Golden Valley slipped on the road outside of his church and broke his neck. At the time, Kent had been walking down the street to talk to some tree-trimming workers.
"Took one slip, I was down on the ground. My hands, my arms, my legs were all paralyzed," Kent told KSPT while he lay in a hospital bed at North Memorial Health Hospital. "I couldn't move, my hands were in the snow. I knew that wasn't good."
"They said we need to do surgery quickly because he's broken his C4 and C5," his wife, Susan, told KSPT. "They said spinal cord injuries have to have surgery within 24 hours … and if they didn't do it fast, (the area) below the C5 could be damaged as well."
A GoFundMe was set up for Kent, which noted that a neurosurgeon removed the pastor's "C4 and C5 and put a rod in his spine. They screwed the rod into C2 through C5 and C6."
The injury left Kent paralyzed in his arms, legs, feet and hands.
"It will be a long road ahead of rehabilitation, occupational therapy and physical therapy to determine when/if he will regain feeling and movement in his body," the online fundraiser said. "The rehab may be slow and take months, even years. Rehab will also work with the family and David to gain as much independence as possible."
As reported by CCX Media, Kent has self-pay health insurance.
"It may be a slow healing, but I believe he is going to walk again," Susan told KSPT. "I don't know how long it will take. I don't know how much rehab he'll have to go through. But we have hope."
"I wouldn't wish this on anybody," Pastor Kent added. "Definitely, it's been an experience where I can say I've been blessed — because of all the people that have come alongside and been a strength to me."
"I serve a mighty big God. He's able to do exceeding, abundantly, above all that we're able to ask. So, I have total faith. My God is a healer," he told CCX Media.
As of Tuesday morning, the GoFundMe account had raised $39,206 out of a $350,000 goal.
According to The Christian Post, Kent's 90-day in-patient rehab will cost about $3,900 a day, and prefunding is required.
"After David completes hospital in-patient rehab, he will need outpatient therapy which will bring much additional medical equipment expenses," the GoFundMe page said.
"The Kent family typically would never ask this type of request from friends, family and the community; however, David has given so much of himself that we are now asking the community to give back," the statement on the fundraiser page added. "We do not have the resources required, but we know that anything is possible when we all band together. We humbly ask for your help."
Photo courtesy: ©Getty Images
---
Milton Quintanilla is a freelance writer and content creator. He is a contributing writer for Christian Headlines and the host of the For Your Soul Podcast, a podcast devoted to sound doctrine and biblical truth. He holds a Masters of Divinity from Alliance Theological Seminary.
---
---