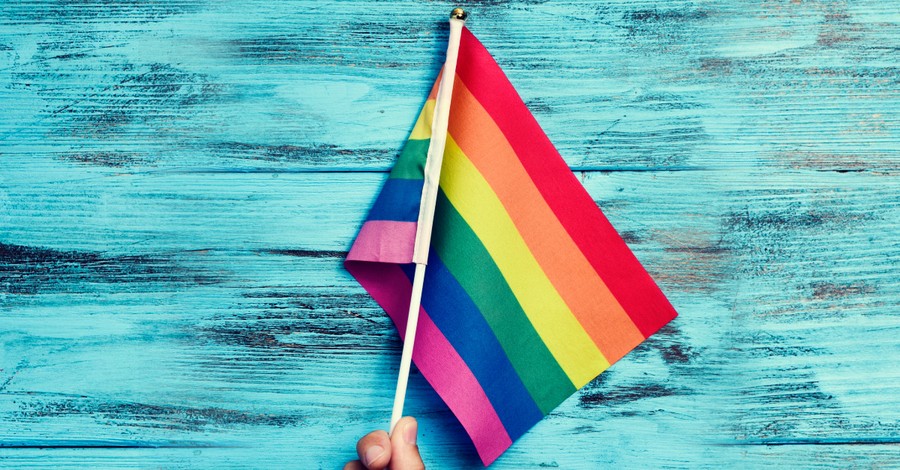 ---
R.A. Vernon, a prominent megachurch pastor in Cleveland, Ohio, who holds a biblical view on marriage, argued that some gay people are "born this way."
Vernon, who pastors The Word Church – the largest predominantly African American Church in Cleveland – addressed the topic in a recent episode of his podcast. The episode is titled "The Elephant in The Church - Homosexuality And Christianity." Vernon felt it necessary to address the topic since he has many "lesbians, gay brothers and sisters, [and] queer Christians" who attend his church.
According to The Christian Post, Vernon shared three reasons why he believes people are homosexual, with the first reason being that they were born that way.
"No. 1, and you've heard this one, 'I was born this way.' I got a question for everybody watching, why do you have a problem with somebody telling you that? I absolutely, now this is where grandma is wrong. Sometimes grandma says, 'you was not born that way.' No, grandma, you're wrong there … don't tell nobody how they were born," Vernon stressed.
"He was, she was, born that way. From day one, he liked dolls more than he liked G.I. Joe … but attracted to the opposite sex or the same sex at birth, that's true in a lot of people," he added. "They were born that way."
The megachurch pastor doubled down on his point by citing Psalms 51:5.
"Psalms 51:5, 'For I was born a sinner— yes, from the moment my mother conceived me (NLT version),'" he said.
"There are people who are born anthropologically, biologically, and their arm broke. There are people who are born, and they've got mental stuff. Why is it so hard for us to believe if you believe that it is sin … that you can be born with sexual brokenness?" he asked. "That you attracted to what you are attracted to, that you like what you like. I'm not the pastor who doesn't believe people were born that way. I believe that. I believe that."
Vernon also argued earlier on the podcast that "you can be saved and gay."
"I'll start right away and say you can be saved and gay. Anybody that tells you differently, they haven't read enough, or they are just overly, extremely homophobic, even theologically homophobic, which is crazy because you just can't get that from Scripture that you can't have a struggle if you consider it a struggle," he said.
Other reasons he lists for why people are gay are because they want to experiment or they were previously abused, Vernon explained.
Nevertheless, Vernon said that his church's position is that living a homosexual lifestyle is sinful.
"There are churches like the Word Church who are accepting and affirming in one sense, but very honest about the fact that we see biblical marriage as between a man and a woman and we see same gender lovemaking as sin. Don't bite your tongue. Say what it is. We see it as sin," he said. "But I don't necessarily see the people as totally sinful."
Photo courtesy: ©Getty Images/Nito100
---
Milton Quintanilla is a freelance writer and content creator. He is a contributing writer for Christian Headlines and the host of the For Your Soul Podcast, a podcast devoted to sound doctrine and biblical truth. He holds a Masters of Divinity from Alliance Theological Seminary.