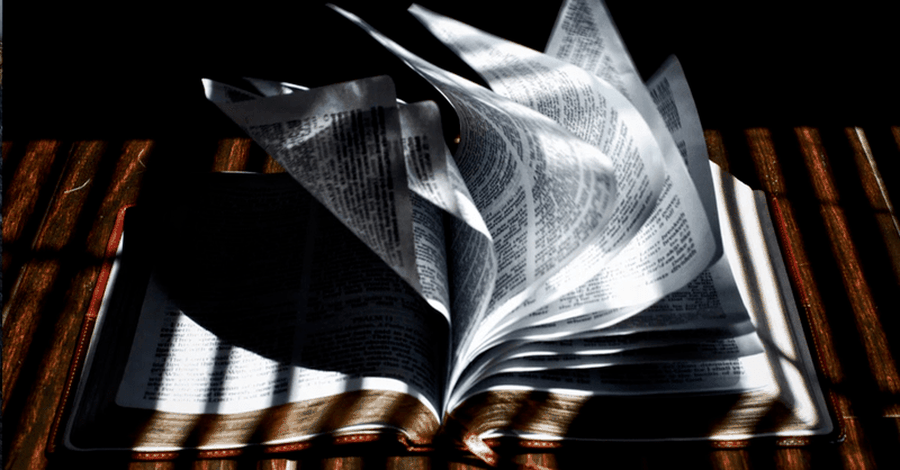 An Oklahoma pastor recently shared that a man came to Christ after discovering a Bible he lost 15 years ago.
Pastor Paul Daugherty, a pastor at the Tulsa-based megachurch, Victory, shared the story in a post on Facebook titled "Crazy Story."
"Meet Clayton – he found this old Bible at a shelter 10 years ago and started reading it, and saw the name P. DAUGHERTY on the front cover not knowing who that was but seeing all kind of little journal notes, and underlines and scribble thoughts next to scripture verses from the Old Testament to the New Testament," he wrote.
According to Daugherty, Clayton shared that he occasionally read the Bible over the years and "treasured those little scribbled thoughts and notes as much as the Bible verses." Recently, Clayton "surrendered his life to Christ … and broke free of a lot of stuff."
After his conversion, Clayton showed up at Victory last weekend and asked Daugherty if this was his Bible.
"He came to church tonight and showed me the Bible and asked if I knew who's it was!!? It was my old Bible from middle & high school that I lost and hadn't seen in 15 years!!!" Daugherty wrote.
"God used my old messy scribbled in Bible to save this guy's life who now is saved, set free, and brought his whole family with kids to church tonight!!!! The WORD IS ALIVE AND POWERFUL!!!" he declared.
Daugherty's post, which has 14,000 likes, included a picture of him and Clayton holding a large, worn-out Bible. According to Church Leaders, users in the comments section praised God for the testimony, with some praying that their lost Bibles would also lead someone to Christ.
"My Bible … that I spent hours a day pouring over as a teen…that I took with me to Bible college … that was full of notes and memories of time spent with the Father, was stolen before we moved out of state," one user wrote. "I have mourned that Bible for so long … the wrinkled pages from tears of revelation, the verses I could turn to from memory … One man's testimony is another man's prophecy! I have never heard a story so similar, and I'm excited to believe for a similar outcome!!"
"Absolutely love how God uses our imperfect to touch someone else ... if you have 'lost' something, don't sweat over it, trust that God knows where it is, and it's not wasted!!" another user said.
Photo courtesy: Unsplash
---
Milton Quintanilla is a freelance writer and content creator. He is a contributing writer for Christian Headlines and the host of the For Your Soul Podcast, a podcast devoted to sound doctrine and biblical truth. He holds a Masters of Divinity from Alliance Theological Seminary.
---
---