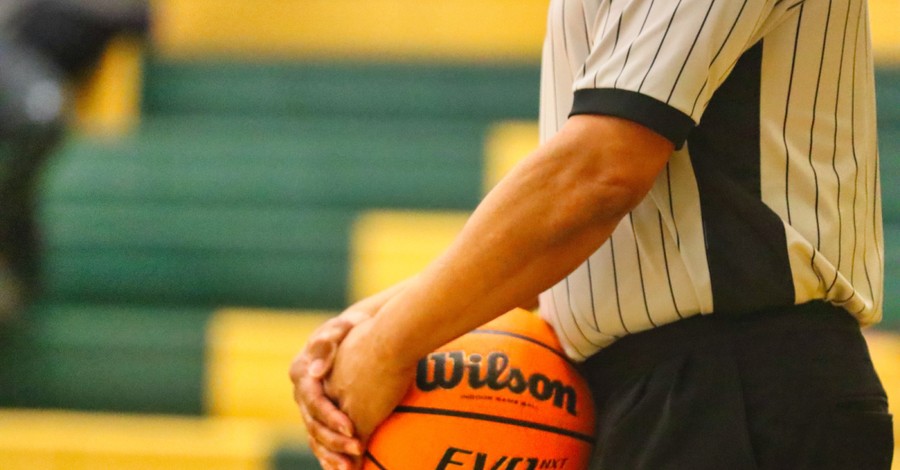 ---
A 36-year NBA referee veteran recently claimed he was fired from the basketball league last year because he refused to get vaccinated against COVID-19 due to a religious objection.
"I guess I never thought that my faith in our Lord Jesus Christ would prevent me, or stop me, or get in the way of me refereeing NBA basketball games," Ken Mauer told host Jason Whitlock on the latest episode of "Fearless with Jason Whitlock."
Mauer, a practicing Catholic, explained that the NBA mandated all its referees to take the COVID-19 vaccine for the 2021-2022 season or be fired. In the previous season, however, referees had the option of getting vaccinated or undergoing regular testing.
"Last year, I tested four times on game days because I had chosen not to take the vaccine," Mauer explained.
"For whatever reason, he [NBA commissioner Adam Silver] and the NBA changed, and going into this season, it was mandated that you take the vaccine or you would not be allowed to referee in the NBA," Mauer noted.
As reported by The Daily Wire, the vaccine mandate for referees and NBA team members working within 15 feet of the players went into effect in September 2021. NBA players, however, were not subjected to mandatory vaccination following pushback from the National Basketball Players Association.
When asked why players were exempt from taking the vaccine, Mauer replied, "I don't know, and that's a question I know our union asked."
"I know our union representatives asked. I know every referee's asked that. They wanted everybody to take the vaccine," he added. "But let's make this very clear here. A lot of the players didn't want to, and a lot of the referees didn't want to [get vaccinated]."
Mauer, who spent 43 years associated with the NBA, said that this is his first time speaking out about his job loss from the league.
"I really believe that the real message will get out. I've never not been willing to talk … I'm not ashamed of what I'm doing. In fact, I'm very proud of what I'm doing. I'm very proud of my faith," Mauer told Whitlock.
Mauer also said it was shameful that other professionals, such as truck drivers, teachers, healthcare workers and construction workers, were being forced to get vaccinated. Regarding other NBA referees, Mauer said that many reluctantly took the vaccine "because they have children, they have families, and they have bills to pay."
"I'm not going to get into the NBA and their position. You'll have to talk to them. I'm not here to even talk negatively about the NBA," Mauer said.
"I'm here to say that there's a lot of people that didn't want to take this in the NBA — you call it whatever you want — coerced, forced, and now they're taking it. And now there's boosters. And they're scared," he continued. "And I'm not. And because I'm not going to ever take that [the COVID-19 vaccine]."
Related:
Most White Evangelical Protestants Have Received at Least 1 Dose of the COVID-19 Vaccine, Pew Finds
'A Serious Concern': 55 Federal Agencies to Track Employees Who Request Religious Exemptions
Photo courtesy: ©Gene Gallin/Unsplash
---
Milton Quintanilla is a freelance writer. He is also the co-hosts of the For Your Soul podcast, which seeks to equip the church with biblical truth and sound doctrine. Visit his blog Blessed Are The Forgiven.