Milton Quintanilla
| Contributor for ChristianHeadlines.com
| Wednesday, September 9, 2020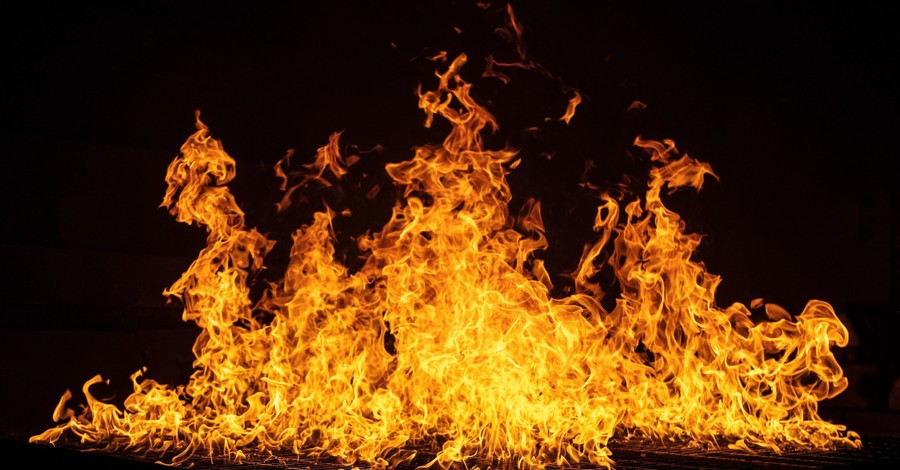 UK Pastor John Williamson of Newquay Baptist Church is facing violent threats from members of the LGBTQ+ community for insisting that homosexuality is a sin.
According to Christian Concern, a UK based watchdog organization, Williamson simply wrote, "wonderful news!" in response to a news article that stated that the Cornwall Pride Parade was canceled. The festivities were originally scheduled to take place on August 29.
When an online user asked Williamson why he celebrated the cancellation, the pastor replied, "because I don't think sin should be celebrated."
Williamson proceeded to use Scripture to defend his stance on homosexuality. He cited the books of John, James, and 1 Corinthians 6:9-11.
The pastor then shared the article on his personal Facebook page, noting that his church had previously prayed for the cancellation of the parade.
"We also prayed that the Lord would save the organisers. One prayer answered, now we wait for the second prayer to be answered," he added.
But the parade organizers caught wind of Williamson's page, took a screenshot of his post, tagged his church and posted it together with anti-LGBTQ+ comments by online users.
The names of the users were blocked out by Cornell Pride, in order to make it seem like Pastor Williamson was the one behind the negative comments.
Williamson's wife received online threats as her husband's head was superimposed upon an image of homosexual pornography, which was also shared online.
The pastor was then reported by Cornwall Pride's followers to police for hate speech as well as committing a hate crime.
Williamson received a slew of threats. Members and supporters of the LGBTQ+ community participated in a protest outside of his church during Sunday's service, threatened to have the church's charity status revoked, and threatened to have the pastor deported to his homeland of Australia.
Amid the threats, Williamson met with two members of Cornwall Pride where he continued to defend his stance on homosexuality. With the members' permission, he shared a tract that explains why homosexuality is a sin, according to Scripture.
But the group then shared the images of the tract online to make it seem like Williamson was continuing to promote hate speech.
A screenshot posted by Christian Concern showed how one group member's proposal to burn down Newquay Baptist Church was met with support.
Then another user chimed in chanting, "LET'S BURN A CHURCH! LET'S BURN A CHURCH!"
Additionally, one member suggested that a mass sex orgy be performed at the church.
In response to the threats by Cornwall Pride, Police officers told Williamson that while they are working with both sides to end the conflict, he should ensure that no one in the LGBTQ+ community was offended.
According to Christian Concern, the Cornwall Police are known to be sponsors of the LGBTQ organization.
While Williamson expressed concern over the threats, he noted that "as Christians, we seek to speak the truth in love and would readily welcome all people to our services," including members of the LGBTQ+ community.
However, the pastor stressed that the Bible proclaims that all people are called to repent from their sin and to place their trust in Christ.
"It would be unloving for us to remain silent about what God's Word says in relation to human sin, including all forms of sexual sin. We, therefore, must proclaim the truth that homosexuality is a sin, but that God loves sinners and Jesus can forgive all our sins."
Chief Executive of the Christian Legal Centre is representing Pastor Josh Williamson over the recent incident.
"It's becoming worryingly common in the UK to see threats and calls for violence against Christians for voicing their simple opposition to LGBT Pride," Williams stated. "Police forces should show Christians they take this seriously by protecting their free speech against mob threats rather than by seeking to keep Christians quiet."
"Christians are called to repay evil with good – I have no doubt that Pastor Williamson will continue to share the reality of sin and the good news of Jesus Christ with the people of Newquay," she concluded.
Photo courtesy: ©Ricardo Gomez Angel/Unsplash
---
Milton Quintanilla is a freelance writer and content creator. He is a contributing writer for Christian Headlines and the host of the For Your Soul Podcast, a podcast devoted to sound doctrine and biblical truth. He holds a Masters of Divinity from Alliance Theological Seminary.
---
---