Milton Quintanilla
| Contributor for ChristianHeadlines.com
| Wednesday, February 22, 2023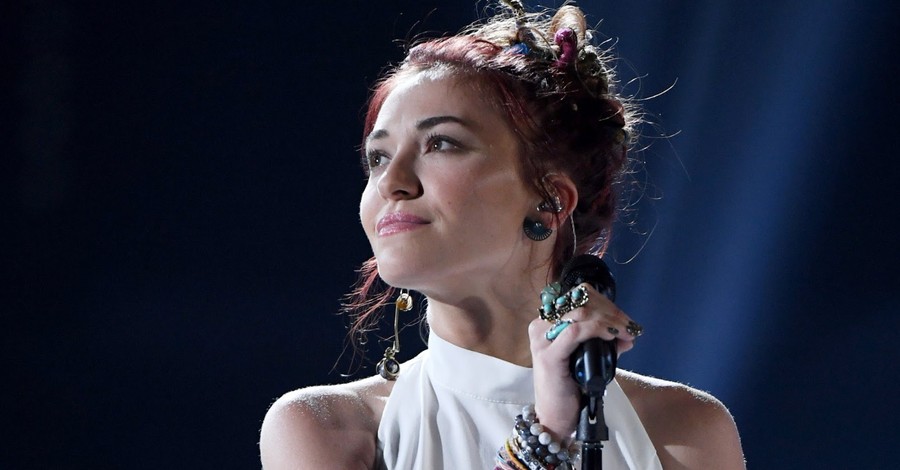 Award-winning Christian singer Lauren Daigle surprised a young Christian singer who was auditioning for American Idol in Las Vegas as the show kicked off its 21st season this week.
Megan Danielle, 20, from Douglasville, Georgia, became a Christian singer at the request of her late grandfather, Chuck.
"My childhood, I would always spend most of my time at the shop with my grandpa," Danielle explained in her introduction video. "My grandpa passed about a year ago, and he was the most important person in my life."
Danielle, who works as a waitress with her mom at a restaurant, previously sang in a band that played at bars and venues. After a time, she felt uncomfortable playing in bars because she had to pretend like she was someone else so "people would like what they were hearing."
"There was one show I had one night, and my papa was there, and he pulled me to the side and said, 'what are you doing baby? This isn't what you're supposed to be doing.' He looked at me dead in the eye and said, 'how can you sing for God and sing for this?' And then I finally decided to totally switch to Christian music," she added.
After the video ended, Danielle joined Judges Lionel Richie, Katy Perry and Luke Bryan and told them that she would sing Daigle's five-times platinum single "You Say." Backstage, Host Ryan Seacrest told Danielle's mom that Daigle, who just had a show in Las Vegas, would be surprising her daughter.
As Danielle sang, Daigle watched through the doorway and then began walking towards her, eventually singing along with her, The Christian Post reports.
"Oh my gosh! Only on American Idol! Insane," a surprised Perry shouted.
Daigle told Danielle that her story was similar to her own story with her grandfather.
"Thank you, I love you. I feel like this is not even happening. I'm like, thank you, God," Danielle said.
Perry, a former Christian singer turned pop star, encouraged the two to sing the song together again so she could feel "the spirit."
"Lauren, I just got to say, that is one of the coolest things I've ever seen an artist do," Perry said.
"You got that grit in your voice. It's so authentic, and you're doing right by yourself, and you're doing right by Grandpa Chuck," the pop singer continued.
Daigle told Danielle that her grandfather's name was also Chuck.
"That was my grandpa's name too! That's crazy," Daigle said.
"Well, you know God has a sense of humor every once in a while," Perry joked.
The judges voted Danielle into the next round, which will take place in Hollywood.
Photo courtesy: ©Getty Images/Ethan Miller/Staff
Video courtesy: ©American Idol
---
Milton Quintanilla is a freelance writer and content creator. He is a contributing writer for Christian Headlines and the host of the For Your Soul Podcast, a podcast devoted to sound doctrine and biblical truth. He holds a Masters of Divinity from Alliance Theological Seminary.
---
---