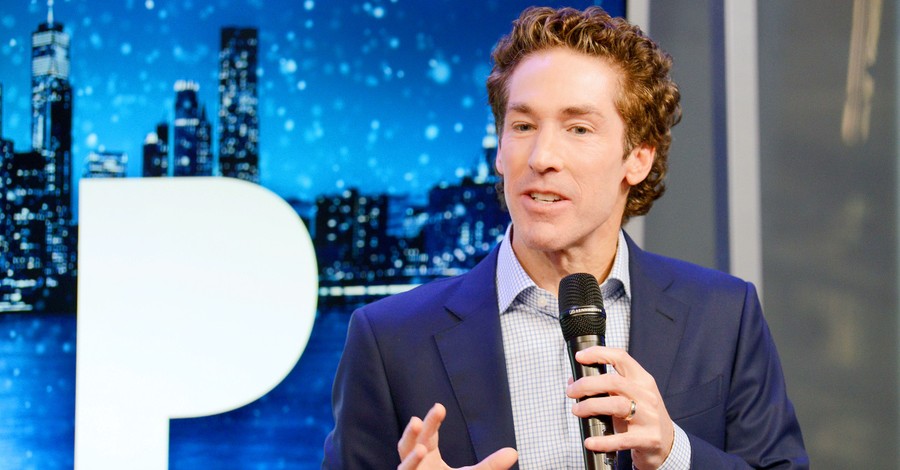 Lakewood Church, led by Televangelist Joel Osteen in Houston, Texas, recently rejected claims that leaders sought forgiveness for a $4.4 million loan granted to the church as part of the government's Payment Protection Program, which offered financial assistance to small businesses during the COVID-19 pandemic.
In a statement to The Christian Post on Monday, Lakewood leadership shared that employees and their families were grateful for the "temporary assistance" from the PPP loans "during such a time of need."
"Like many organizations temporarily shuttered by the pandemic, this loan provided Lakewood Church short-term financial assistance in 2020, ensuring that its approximately 350 employees and their families would continue to receive a paycheck and full health care benefits," the statement reads.
"At no point did Lakewood seek forgiveness of its PPP loan," the statement continued. "Since January 2021, Lakewood has made advance payments on its PPP obligation."
According to data released by the Small Business Administration, Lakewood was among at least 60 Texas-based religious institutions to receive over $1 million in loans through the stimulus package last year.
The PPP, which ended on May 31, allowed churches with 500 or fewer employees to apply for a loan that is 2.5 times its average monthly payroll. As reported by CBS News, those loans, plus 1 percent interest, can be forgiven under the condition that 75 percent of the funds are used to cover payroll expenses in the eight weeks after a house of worship obtained the funds.
Last December, after Lakewood received the PPP loans, it was criticized for accepting the money from the government.
"This is direct government funding of religion," said Rob Boston of Americans United for Separation of Church and State, according to the Houston Chronicle. "And once government funding enters the equation, all bets are off. It then becomes a matter of public interest to determine if taxpayer money was spent in accordance with whatever law we're talking about."
Another faith-based organization, Daystar Television Network, returned $3.9 million in PPP loans after a reporter questioned the Christian network about purchasing a private jet.
Lakewood, however, maintained that they followed the law.
"Lakewood followed all SBA rules and guidelines for the PPP lending program and used the funds it was loaned as temporary funding to cover employee payroll costs and health benefits during the height of the pandemic," the church's statement reads.
"None of the PPP loan funds provided any personal financial benefit to Pastors Joel and Victoria Osteen, neither of whom receive salaries from Lakewood Church."
In response to Lakewood's statement, Boston told the Houston Chronicle that he was pleased that the megachurch is repaying the loans.
"Religious freedom is a core promise of our Constitution, and that means that no one should be forced to pay for someone else's religious beliefs or practices," he said. "Historically, the practice in the United States has been for congregations to support houses of worship and not rely on taxpayer money – and to be free from the inevitable entangling forms of oversight that brings."
Photo courtesy: ©Getty Images/Bonnie Biess/Stringer
---
Milton Quintanilla is a freelance writer and content creator. He is a contributing writer for Christian Headlines and the host of the For Your Soul Podcast, a podcast devoted to sound doctrine and biblical truth. He holds a Masters of Divinity from Alliance Theological Seminary.
---
---