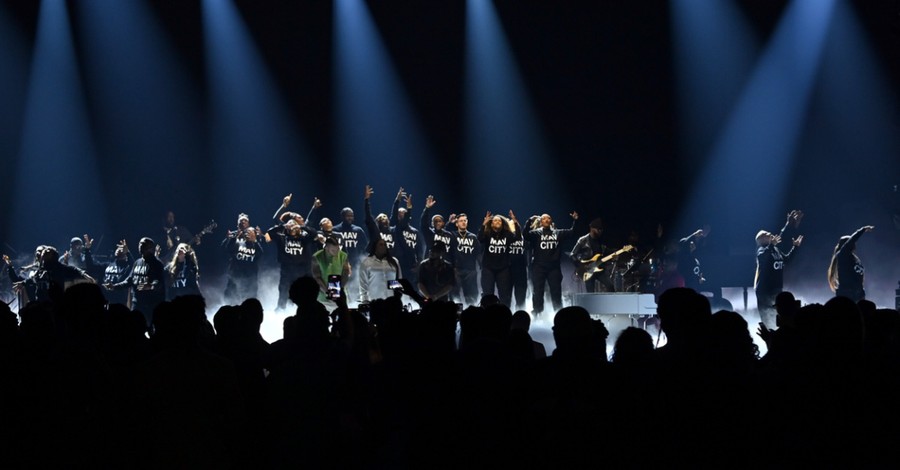 Contemporary Christian music group Maverick City Music and gospel singer Kirk Franklin recently teamed up with the non-profit Los Angeles Mission to combat severe poverty in the Skid Row community.
In a recent interview with CBN News, Los Angeles Mission President Troy Vaughn explained that the collaboration is the fulfillment of a dream he believes God gave him several years ago.
"About five years or so ago, God gave me a vision called Music Matters. Music Matters stands for Maintaining Universal Strategic Investment In Community. And we can have, as the backdrop, bring music back to our heart," Vaughn told the outlet. "Music is a universal language, and everybody understands music, right? And then we can use that as the backdrop of community transformation."
"What would that look like?" he went on to ask. "And so what we're going to do is launch it today, right? Today is ground zero," he continued. "And, you know, God brought me back full circle here because I think it's really important for us to understand that homelessness, at least here in Los Angeles, we understand homelessness with a clear association with Skid Row. And so we come back today to send a message."
Maverick City Music and Kirk Franklin, who recently made an album together, held a Benefit concert on the streets of Skid Row, Los Angeles, on July 25. Other artists in attendance included MAJOR and Gospel singer Judith Christie McAllister.
"I'm overwhelmed by the magnitude of God's love and generosity, his grace and his mercy. I was at a Maverick City concert two years ago, and I was in the audience. I got up the last one on the microphone, and I asked him to come to Skid Row," Vaughn explained.
He also shared that the event hit home for him since he, too, once experienced homelessness.
"For seven years, I was homeless. I used to sleep in a cardboard box, and God called me out of a cardboard box, and I made a covenant with God. And so now I'm here to begin a process of transforming not just Skid Row, but our city, our county, our state," Vaughn said.
"My father had died of a drug overdose. They found him in a park in a port-a-potty with a needle in his arm. And I was in the Marine Corps, and I had a psychotic break. And I didn't come back for seven years. And yeah. God brought me back and a lot of love from a lot of people. And so, I've been serving ever since," he added.
Photo courtesy: ©Getty Images/Paras Griffin/Stringer, Franklin and MCM performing at the 2022 BET Awards
---
Milton Quintanilla is a freelance writer and content creator. He is a contributing writer for Christian Headlines and the host of the For Your Soul Podcast, a podcast devoted to sound doctrine and biblical truth. He holds a Masters of Divinity from Alliance Theological Seminary.
---
---