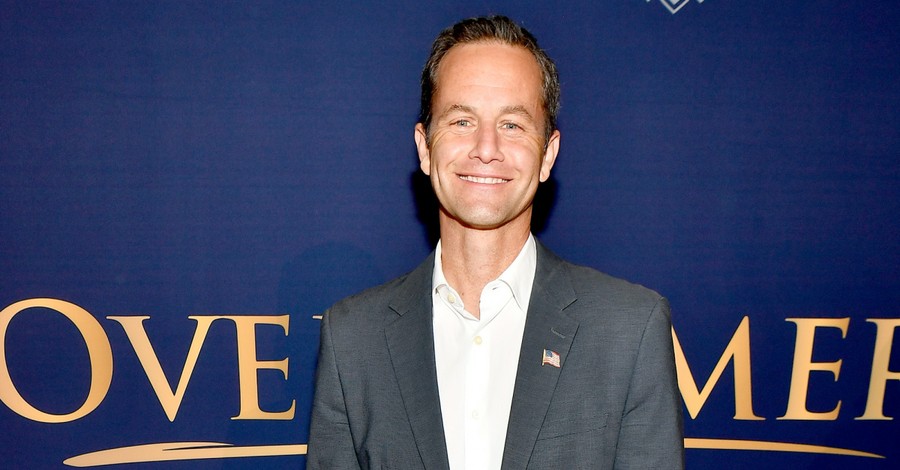 Actor, author and professing Christian Kirk Cameron has called on the federal government to investigate whether the American Library Association (ALA) advised libraries to block his upcoming nationwide library event in August.
The Texas-based First Liberty Institute, representing Cameron and his publisher, Brave Books, sent a letter to the U.S. Institute of Museum and Library Services in Washington, D.C., asking the federal agency to "open an investigation into whether the American Library Association has violated federal law protecting religious liberty and failed to comply with the assurances of non-discrimination required as a federal grant recipient."
In an interview with The Christian Post, Cameron claimed that the ALA issued advisories to numerous libraries across the United States to discover ways to block his nationwide "See You at the Library" event scheduled to take place on August 5.
"First Liberty and I have launched an investigation with the federal government to hold the American Library Association accountable for their religious discrimination, willful violation of the constitution and the ALA's own internal rules to allegedly protect ALL people's access to public libraries. Accountability is coming," he told CP in a statement.
Over the course of this year, Cameron has received pushback from libraries for promoting his faith-based children's book, As You Grow. He recently released his second children's book, Pride Comes Before the Fall.
He told The Christian Post that one reason he wants to host his story time events in public libraries is "to encourage thousands of Americans to visit public libraries and read wholesome books to their children."
"The taxpayer-funded American Library Association is not only criticizing me, they are teaching libraries to break the law and conspiring to prevent thousands of families from visiting their own community reading rooms," Cameron said.
"Rather than being an example of genuine respect and non-discrimination, the ALA is the champ in excluding viewpoints it disagrees with and preventing families from using libraries to read to their children about faith, hope and love," he added. "ALA, why all the hate? I thought you wanted diversity of thought in the Public Square? What happened to equal opportunity for all?"
Brave Books also issued a statement to The Christian Post about Cameron's upcoming nationwide storytime event.
"We have been traveling from city to city, hosting Brave Books story hours. At these events, I meet parents and grandparents that are thankful for what we are doing, but many of them ask ... what can we do?" Brave Books said in the statement.
"Well ... we wanted to provide regular everyday citizens an opportunity to join the fight. Families across the country are locking arms with us for this national event we are calling 'See You at the Library.' Thousands are planning to gather at public libraries across the country on August 5 to host their own story hour," the publisher continued.
"The success of this event has led to a powerful organization called the American Library Association getting involved to try and stop citizens from joining this movement. It will not work. We will not stand by and watch a government-funded entity silence the voices of the people. Join us on August 5, and let's send a clear message to those in power trying to stop 'See You at the Library,'" the organization asserted.
Related:
Kirk Cameron to Release New Kids Book, Pride Comes Before the Fall
Candace Cameron Bure: Let's 'Be Kind' As We Stand 'Up for God' and 'Represent Christ Well'
Franklin Graham Joins Kirk Cameron's Story Book Hour at the Billy Graham Library
Kirk Cameron Sheds 'Tears of Gratitude and Hope' following Wildly Successful NJ Book Tour Stop
TN Library Director Fired for Allegedly Trying to Ruin Kirk Cameron Event
Photo courtesy: ©Getty Images/Paras Griffin/Stringer
---
Milton Quintanilla is a freelance writer and content creator. He is a contributing writer for Christian Headlines and the host of the For Your Soul Podcast, a podcast devoted to sound doctrine and biblical truth. He holds a Masters of Divinity from Alliance Theological Seminary.
---
---